Pony for Sale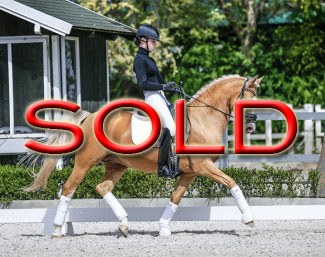 Name: Macciato
Breed: German Riding Pony
Year of Birth: 2008
Sire: The Breas My Mobility
Dam Sire: Bogenschutze x Lungau
Height: 148 cm
Gender: stallion
 
Macciato is a gorgeous 12-year old German Riding pony gelding who has competed at two European Pony Championships and was a triple consecutive Hungarian Pony Champion. 
He is sired by the Welsh pony stallion The Braes my Mobility, who has produced numerous international FEI Dressage Ponies.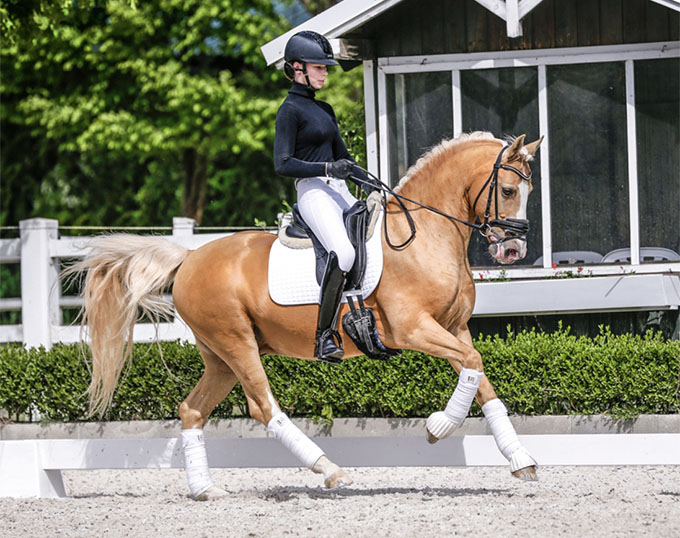 Macciato is not just a palomino beauty but also a very successful sports pony. He started his international career under Benedek Pachl and has been competed by Hanna Hoffer since 2017.
He has achieved very consistent results in the national and international dressage arena, winning for instance most recently the Kur to Music at the 2020 CDI Fot with 74.500%, the Kur at the 2019 CDI-P Wiener Neustadt with 74.33%, the freestyle at the CDI-P Zakrzow with 75%. He has competed at two European Pony Championships (2015 in Malmo and 2019 in Strzegom).
Macciato has recorded no less than 17 (!!) international victories in pony tests at CDI competitions across Europe in his career.
Macciato is a real family pony. Though a stallion, he is easy and uncomplicated to handle and fun to be around with it. He is unmoved by new surroundings and loves to hack and do an occasional jump, having started his sport career in Germany as a young pony in show jumping. 
Macciato is an experienced FEI dressage pony who by far has not reached the end of his potential. He is waiting for a new rider to take him on an incredible journey in pony sport. 
Offered for sale as rider/owner has reached the age limit.
Photos © Anett Somogyvári