Pony for Sale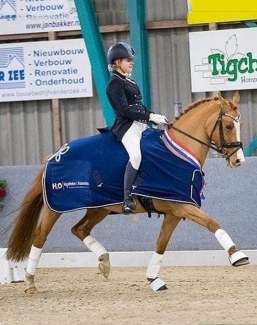 Name: Donna Daria 8
Breed: German Riding Pony
Date of Birth: 5 June 2013
Sire: Danny Gold
Dam Sire: FS Don't Worry
Gender: Mare
Height: 146 cm (approved by FEI)
Asking Price: 75,000 euro
Donna Daria is a very talented international FEI dressage pony. She has been with the same Dutch rider since she was 4 years of age and has been successfully competing at many FEI competitions the past two years.

Notwithstanding her young age, Donna Daria has an established track record. 
Since 2019 she competed at multiple CDI's, including Tortona, Arezzo, Le Mans, Brno and Budapest, and has achieved many top results. This year she has been consistently achieving results exceeding 70% and freestyles in excess of 75%?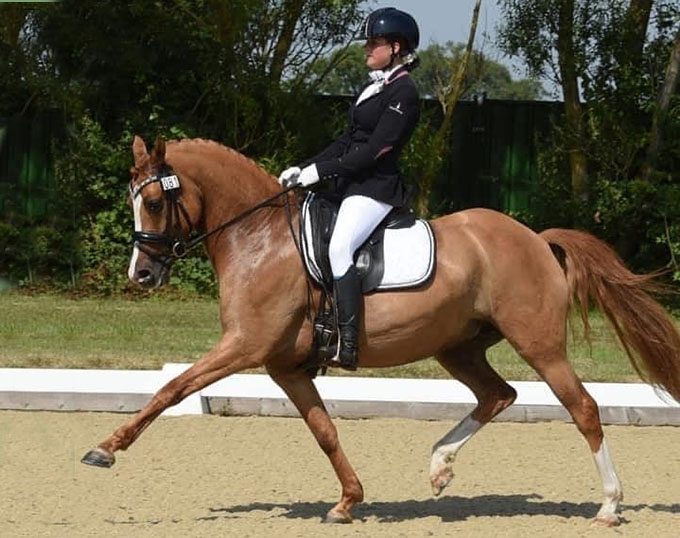 Since the summer of 2020 Donna has been submitted to the Dutch B-squad.
Because of her young age Donna Daria is still improving and has not reached her peak yet by far. There is so much more in the tank.
She has an exceptional and strong competitive mentality in the arena and has a golden character. She is always willing to do her utmost for the rider in return for a cuddle.

Sadly offered for sale as the rider has reached the age limit. Owner is looking for a 5* home.

Located in the Netherlands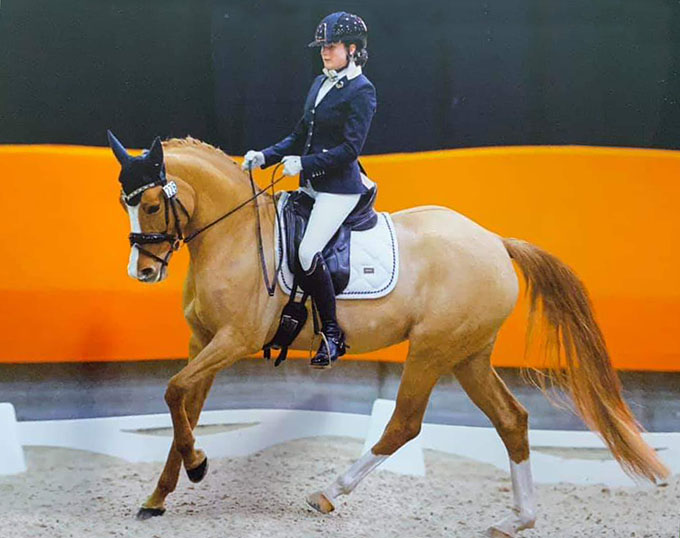 Owner Contact info:
Vadero Dressage
Telephone John : +31 6 106 109 42 
Email: jr@vadero.nl