Job Offer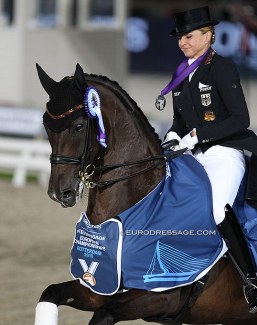 German Olympic dressage team medal winner Dorothee Schneider is looking for a groom to join her team at Gestut St. Stephan in Framersheim, Germany. 
This is a unique opportunity to work in a high performance stable under the supervision of Schneider and her team. 
The candidate has to show a love for horses and and have a sense of duty for care-taking of the highest standard.
S/he will work in a friendly team. Must be professional, kind, responsible, motivated and positive. 
"If you enjoy responsible handling of horses, know about their care, are motivated and reliable, then we would like to entrust you with the welfare of our horses," says Dorothee about the new groom she is seeking. "We love our horses and of course went them to be cared for in the best possible way."
Please send your resume to the following email address to receive further details about the position.