Pony for Sale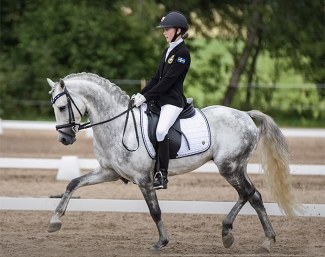 Name: Very Fair RP 196
Breed: Swedish Riding Pony (ASRP)
Year of Birth: 2011
Sire: Vermont RP 133
Dam Sire: Wärnanäs Ulrik RW 63
Gender: Stallion
Height: 137 cm
Asking price: 70,000 euro
Very Fair is an established FEI pony with more than 25 victories in FEI classes, in most of them scoring over 70%.
He was the winner of the 2020 Swedish Championship. As a young pony he was the winner of the Swedish Championship for young ponys, both as 5 and 6 years old. As a 4 year old stallion he had 8 for walk and 9 for trot and canter.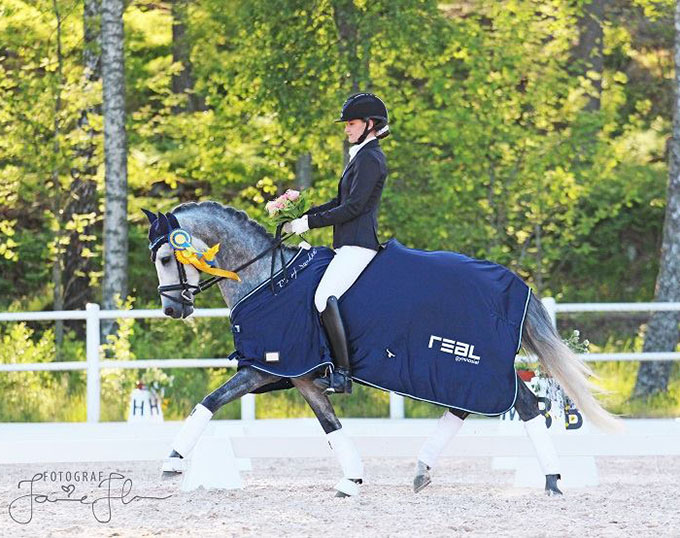 He is an approved Swedish Riding Pony stallion with 16 offspring. All mares he has covered have been in foal. Since Very Fair is a competition pony we have only used him to cover our own mares, so his breeding duties have been limited.  All offspring are look-alikes of Very Fair: elegant, with a lot of movement and energy.
Very Fair has lots of energy, willingness to work and wants to do things right. He is secure in his temperament and not spooky. He is a pony with self-confidence and power in the dressage arena. It's a pony that is easy to ride, soft to sit and follow. He can be ridden with soft aids, very light in the hand and has much self-carriage.
He wants a rider with good balance and smooth/light aids. The rider in the video is 167 cm.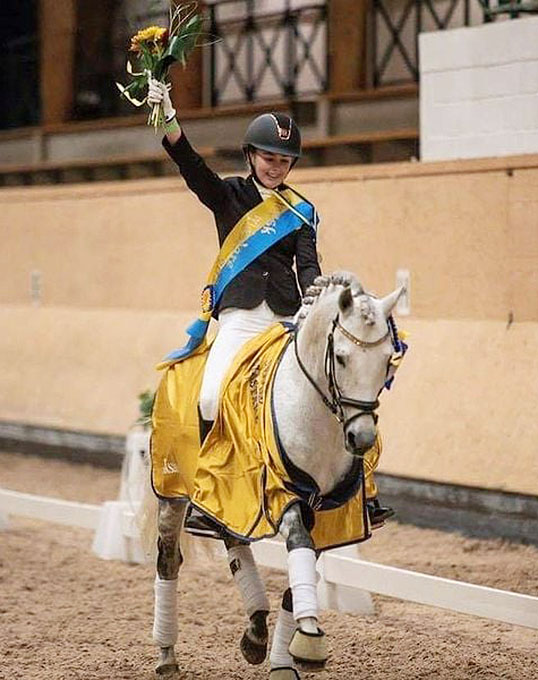 Easy to travel and handle, Very Fair is uncomplicated, but still  a stallion. He can react to horses/ponies without a rider on. The buyers must have experience with stallions or choose to geld him.
Pony with a clear future in FEI pony sport.  He can be an outstanding schoolmaster, teaching young children the art of dressage.
Located in south Sweden.
Owner Contact info:
Maria Carlsson
Phone +46 733 771277