Horse for Sale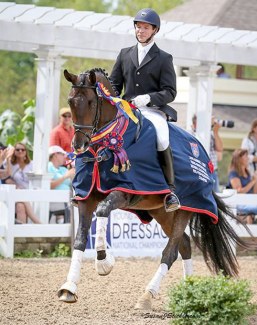 Name: Desario
Breed: Oldenburg
Date of Birth: 2011
Sire: De Champ
Dam Sire: Rosario
Gender: gelding
Height: 17.1 hh
Asking Price: $340,000
This is a rare opportunity to own a once-in-a-lifetime horse. Desario's talent had been obvious since day one and he has proven his competitiveness every year as he moved up the levels, from Futurity classes, to winning the US National Championships for 5-year-olds, to his State Championship titles in California, all the way to FEI level and CDI competitions.
Desario made his debut at FEI level in 2019 with strong scores both at CDIs and national competitions. He scored multiple times in the 70s, and placed 3rd at the CDI in Burbank. To top off the season, Desario won the Prix St. Georges open class at the California Championship against a strong field of more than 20 professional contenders with over 73%. Christian and Desario earned another 73% in the I-1 Freestyle, bringing home that state title as well. On the last day of the show, Desario was also named I-1 Grand Champion. And keep in mind, this was only the first season at this level for the talented bay gelding.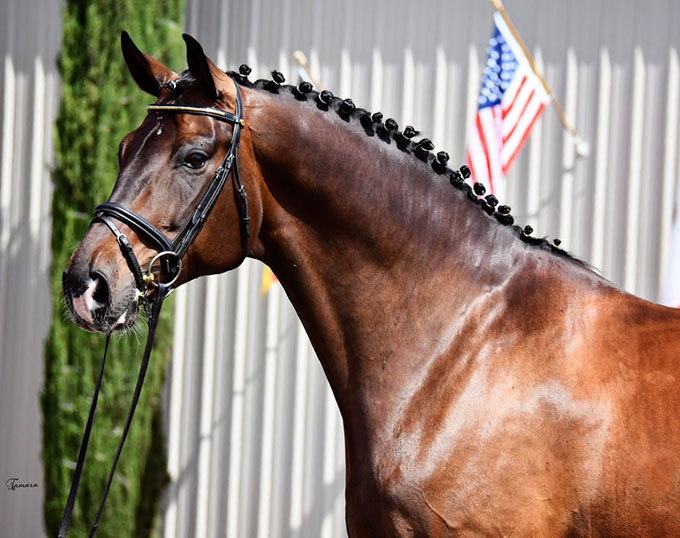 Toward the end of a challenging 2020, due to the global pandemic, Desario made his debut at Grand Prix, scoring in the high 60s. Since then his Piaffe and Passage tour has solidified even more, and at only 10 years of age his trajectory is continuing to point upward, making him a strong contender at the highest level of Dressage. By mid-2021 Desario and Christian already broke the 70% hurdle at GP.
Awards
2021 Show Season - Grand Prix debut
2019 CDS I-1 Freestyle Horse of the Year Award at the California Annual Show
2019 PSG Champion (Open) at the California Annual Show
2019 Intermediare-1 Grand Champion (Open) at the California Annual Show
2018 CDS Champion at 4th Level (Open) and 4th level Freestyle at the California Annual Show
2016 USEF Young Horse National Dressage Champion (5 year old) at the Festival of Champions in Lamplight/ Chicago
2015 Reserve Champion 4 year old futury (CDS)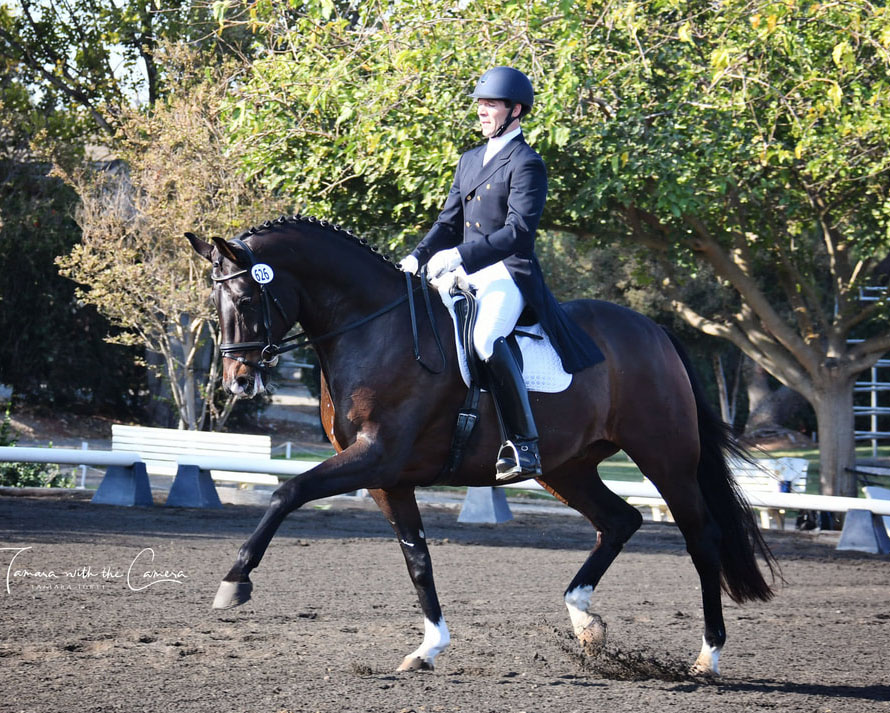 If you are looking for a proven FEI horse that is going to take your riding to the next level, look no further. Don't be intimidated by Desario's impressive statue because he is as lovable of a character as can be.
Contact Info: