Pony for Sale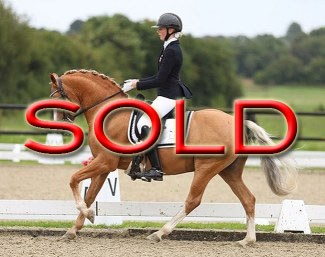 Name: FS Calimero
Breed: German Riding Pony
Year of Birth: 2008
Sire: FS Dior de Luxe
Dam Sire: FS Challenger x Polydor
Height: 140 cm
Gender: stallion
 
After three fantastic years with Calimero, it's time for him to move on to a new, younger rider.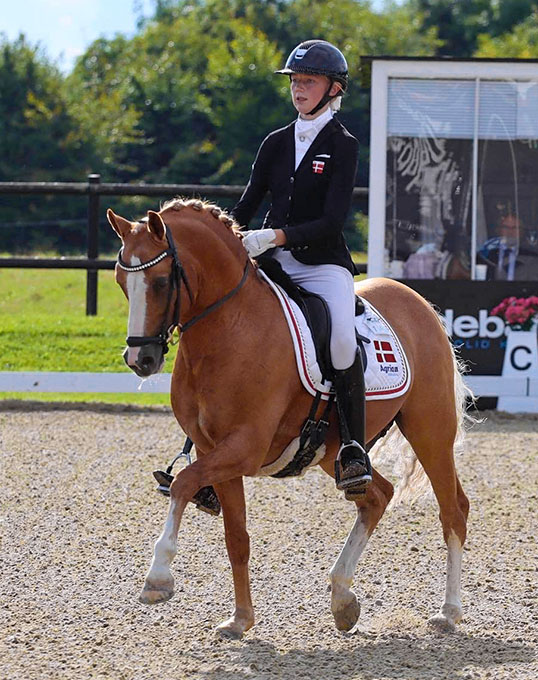 Calimero is a beautiful German bred stallion, both approved for breeding in Germany and Denmark. He is 13 years old. He has since he was 3 years old been active as a breeding stallion and has approx. 150 offspring.
Three years ago, his dressage career started, and in those three years he has achieved countless top placings and rankings nationwide in Denmark.
In 2019 after only 6 months of focused dressage training, he became number 5 at the Danish Championship and had numerous top results in national competitions in Denmark.
In 2020 he placed 2nd and got silver at the Danish Championships and also finished second in the 2020 Ecco Cup Final (national Danish dressage show circuit with focus on FEI level Kur to Music). Calimero was top placed at all shows in Denmark that year with results above 70% almost every time.
And this year in 2021 he won gold at the Danish Pony Championship - and placed 2nd at the first two qualifying rounds of the Ecco Cup. And in addition, he was selected for the Nordic Championships in Finland, where he won team gold and won the PRT and was number two in the PRM.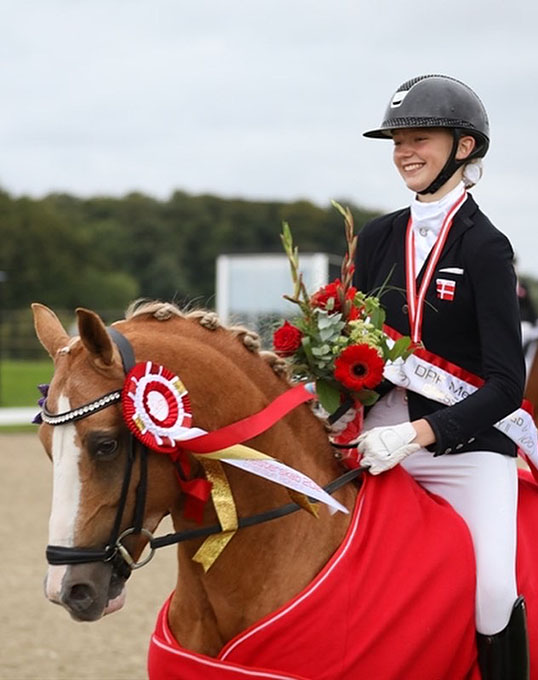 He is the most beautiful pony and  is so easy to handle. He has three fantastic gaits, and is very well educated and easy to ride. Although he is a stallion, he is the easiest pony to handle in everyday life. He is very well behaved and very loving and his rider handles him herself in all situations. He can be handled in halter at competition venues, he can spend nights in competition stables at shows, can be ridden without a saddle in nature - you can do EVERYTHING with him and he is the perfect learning pony for a young rider.
He never spooks at shows and is really easy to travel with He is easy to load and loves to stand in the trailer.
We have had three absolutely amazing years with Calimero and we hope to find a new younger rider for him who will love as much as we do !!
Clean X-rays taken on 20 September 2021
He is owned by stud farm Lykkehøj.  Pony located in Bramming, Denmark