Job Offer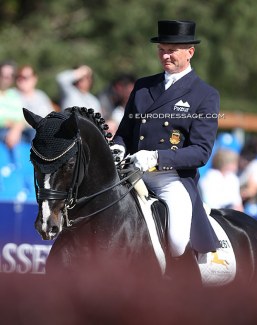 German Olympian Hubertus Schmidt is looking to expand his team at equestrian centre Fleyenhof with a groom who will be responsible for the care taking of Katharina Hemmer's horses. 
Fleyenhof in Paderborn, Germany, is a professional dressage stable with high quality dressage horses from youngsters to Grand Prix horses. The team is small, the atmosphere familiar and friendly, but professional.
The groom will be in charge of the horses of Hubertus' assistant trainer Katharina Hemmer. S/he will be allocated up to 10 horses to groom, tack and take care of.  No mucking is required. 
The candidate has to have experience with horses but does not necessarily have to have year-long experience working as a groom. The love for handling horses is most important. 
Reliability, responsibility and the ability to work in a team are necessary.
Accommodation can be provided. S/he can bring own dog. A truck licence is not required.
Please send your resume to: