Job Offer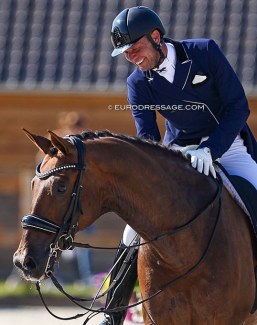 Dutch international Grand Prix rider Nars Gottmer has started a new, independent business at Stable Galaxy in Den Ham, The Netherlands, and is looking for a full-time groom. 
Stable Galaxy is a lovely equestrian facility with an indoor and outdoor arena, a walker, sand and grass paddocks and pastures. 
Gottmer will be developing his business there, training talented dressage horses and teaching students. He is looking for a full-time groom to assist him in the care taking of his horses. 
Duties include the grooming and tacking of the horses, lunging, turning the horses in and out of the field and bringing them to the walker. 
S/he has to have experience handling talented sport horses from novice level to Grand Prix. A pleasurable work atmosphere with good work conditions will be provided. The candidate has to be able to work independently, be responsible, and have a positive attitude, handling the horses with love and care.
A full-time position is being offered as well as a beautiful apartment to live at the yard. S/he can bring own horse.  A lorry licence is a plus but not necessary.
Send your resume to