Horse for Sale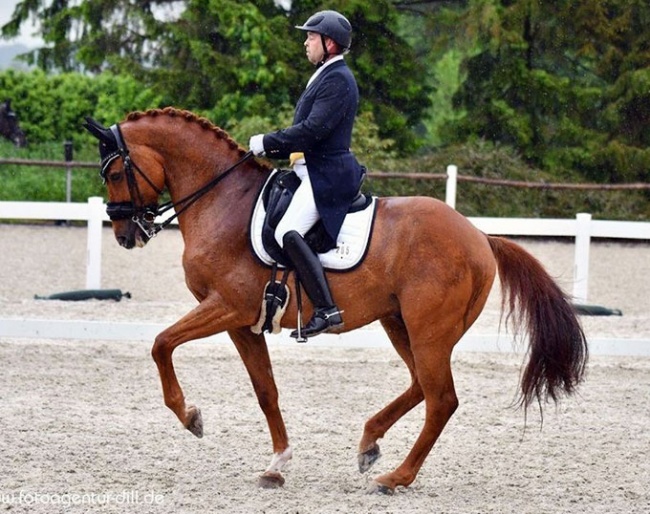 Name: Elian Royale
Breed: KWPN Dutch Warmblood
Year of Birth: 2009
Sire: Johnson TN
Dam Sire: Amidou
Gender: Gelding
Height: 16.3 hh
Asking Price: 350,000 euro
Excellent opportunity to own a Grand Prix horse that can take you places.
Elian has been trained to the Grand Prix by a German Professional that has ridden him up the levels with impressive scores and wins. Elian was imported to the US (California) as a 5 year old and has been with the same trainer since then.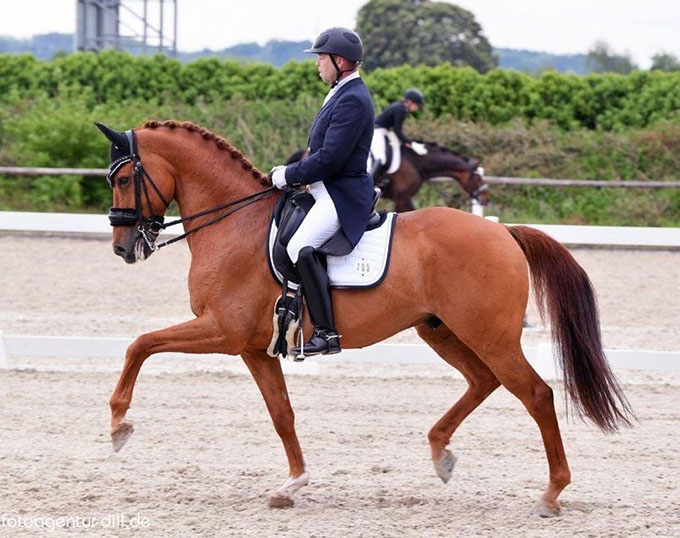 Elian has 3 super gaits and a strong work ethic. He is talented in many movements including half passes, piaffe, pirouettes and changes. He has a super walk with a very clear rhythm, a floaty trot and round, uphill canter. His sire is the Famous Dutch Olympic Grand Prix horse Glock's Johnson TN .
While in California Elian won many FEI High Point Titles with scores in the 70's including Del Mar National in 2016 ( First Time at PSG) He was the Great American/USDF California Champion at PSG in an extremely competitive class. In 2017 he won his First Small Tour CDI and was named the FEI CDI High Point Champion of the Show. Elian debuted at Intermediate II in 2018 with scores in the 70's. He also performed his first Grand Prix. He was double Champion in the I2 at the very competitive California Regional Championships winning both USDF and CDS title with scores in the 70's.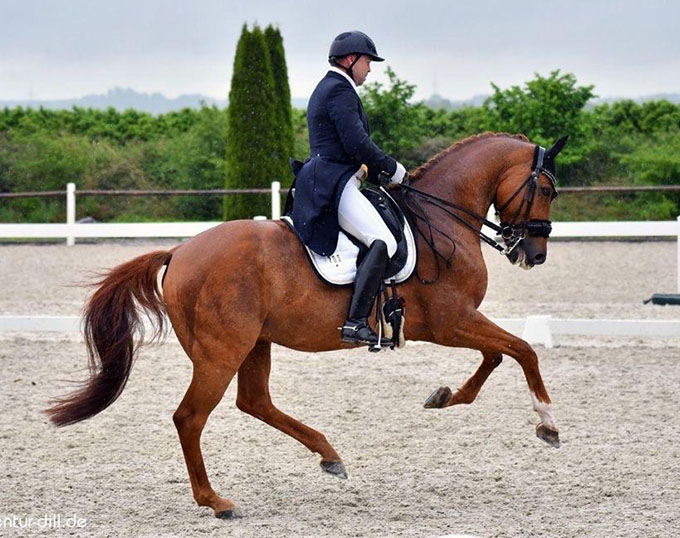 In 2019 Elian moved to Germany with his trainer and due to COVID-19 has not able to get out much to show as was planned. Elian is solid in all of the Grand Prix Movements and is ready to take someone into the CDI ring and be competitive. He would be a super U25 Partner for a competitive rider that wants to win and is also well suited to a Professional that wants to get into the Grand Prix ring now and be competitive.
Video on Request.
Located in Stuttgart, Germany
Please contact Trainer/Agent at number below.
Contact Info
Dirk Glitz: +49 1520 9414389 (trainer in Germany)
Kimberly Fishel: knfishel@comcast.net (owner in USA)