Pony for Sale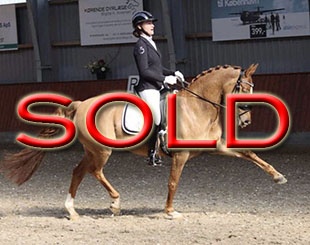 Name: Gamby's Hanneken WE
Breed: German Sports Pony
Date of Birth: 10 September 2009
Sire: Don't Worry
Dam: Gamby Cat
Dam Sire: Brilliant
Gender: Mare
Height: 147 cm (life time measurement)
 
Gorgeous German bred FEI dressage pony mare for sale. Internationally competed at FEI pony level since 2016.
Hanneken has continuously been on the Danish National Team since she was 6 years old. She represented Denmark at the 2016 European Pony Championships and finished 13th individually. In 2020 she was named first reserve for the European Pony Championships.
She is a very experienced FEI pony with her highest score at 76,8% She just did her last FEI freestyle with the current rider scoring 72,5%.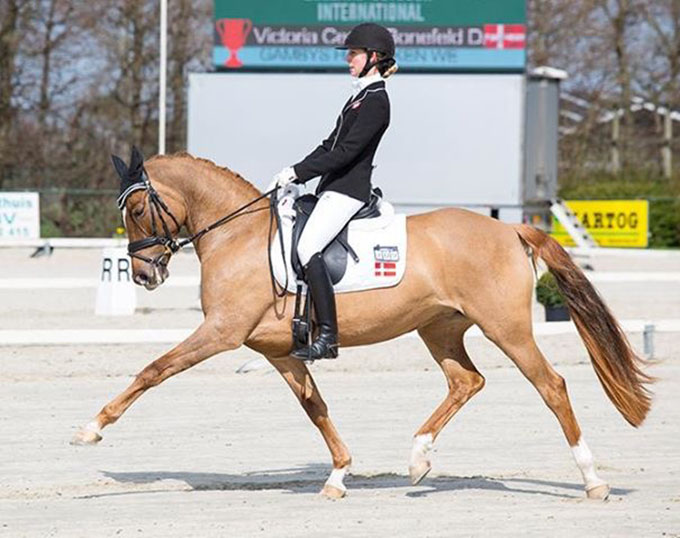 Hanneken has been in the same family since she was 4 years old, coming directly from the breeder with a small stop at a sales stable. She has taking two sisters to the top of FEI. The mare is still in the owners stable and rented to an FEI rider. 
This wonderful mare is always energetic and positive and has a stable, calm mind. She is never spooky and always focused. 
The owners are now looking for the right rider, family and trainer for Hanneken.
Comes with freestyle routine and music, Sadel bridle and full equipment packages.