Horse for Sale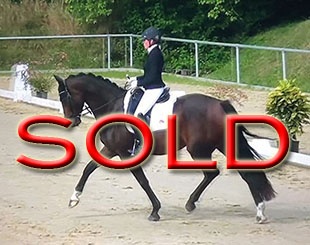 Name: Cortina 253
Breed: Oldenburg
Date of Birth: 18 February 2016 
Sire: Casalido
Dam Sire: Corlensky G
Gender: Mare
Height: around 165 cm 
 
The charming mare Cortina 253 combines high quality breeding lines in dressage and show jumping. 
She has a clear head, a compact size and extraordinary gaits. Wether at dressage tournaments, on the show jumping course or when hacking in the fields, Cortina simply makes her rider happy with her reliability. Learning new skills is extremely easy for her, thanks to her well-established balance.
In 2022 she was placed twice in dressage horse tests on M-level and won dressage horse tests on L-level. Due to her good work ethic, Cortina is highly motivated to carry her rider through the daily tasks. She is secure in the flying changes, shows trot and canter half passes, counter canter, and all the M-level movements.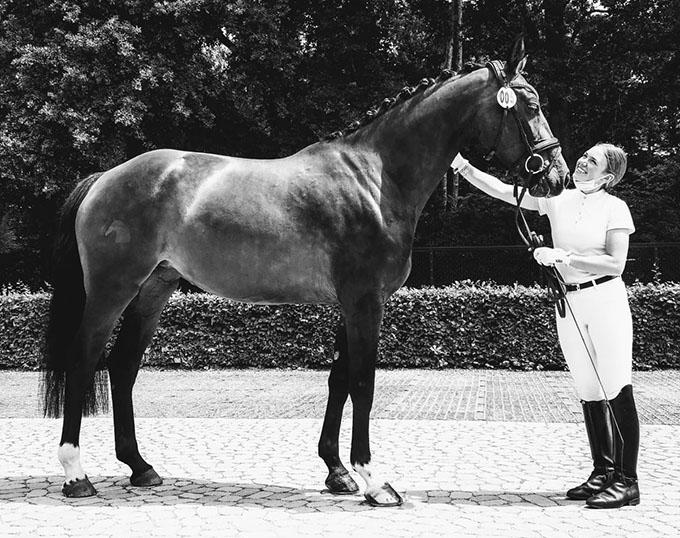 Cortina came straight from her rearing stable to the training stable Gut Rothenkirhcherhof of German international Grand Prix rider Uta Gräf and her partner Stefan Schneider, where she is to this day.  She has therefore enjoyed her training in the hands of competent horse people. 
Cortina is by Casalido (Casall x Calido I), an intelligent and skilled stallion that is known as an exact image of his world famous father Casall. Her dam sire Corlenskz G by Cornet Obolensky, who is  known for his extraordinary gaits besides his supreme jumping abilities.
Sadly offered for sale as the owner of Cortina is closing his stable
Located in Kircheimbolanden, Germany.