Pony for Sale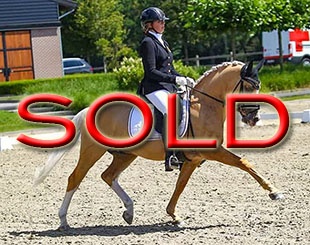 Name: Biebosschen Dandy Lion
Breed: German Riding Pony
Date of Birth: 4 May 2013
Sire: WES Don Dolino
Dam Sire: Dornik B
Gender: stallion
Height: 146 cm
 
Fantastic, beautiful FEI top pony Biebosschen Dandy Lion, who can guarantee a podium place in the coming years. 
This eye catching stallion has been in the same family for the past seven years and been a perfect pony for the owner's daughter, making a team with her. 
He was the 2013 Brandenburg pony foal champion, licensed with the AES studbook as a 3-year old and he claimed numerous champion's titles in the young pony classes. He is regional champion and twice national pony champion at L-level.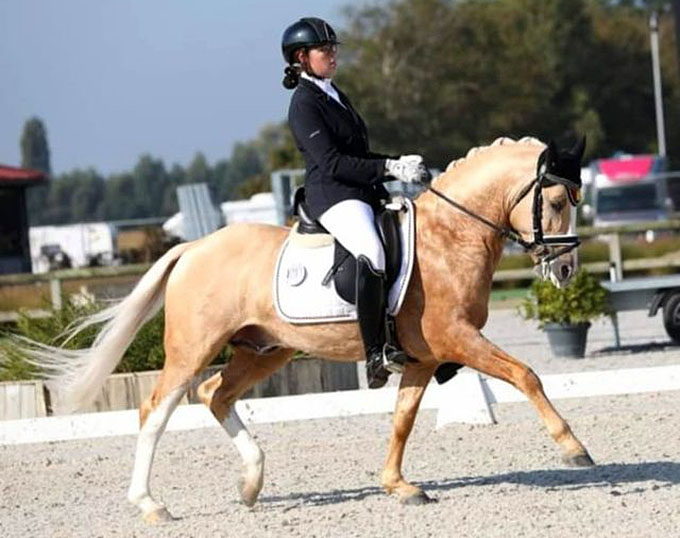 Currently scoring many victories at national shows and podium places at CDI's. His scores keep improving. He is currently scoring between 68 and 73% and there is more in the tank. 
Dandy Lion is a pony who wants to stand out in the arena, a real performance who always gives 100%. He is not spooky, totally bombproof, intelligent and nice to ride. This stallion is friendly, healthy and very importantly, has three good basic gaits with a clear, ground covering walk, spectacular trot extensions and a delightful canter. He even schools flying changes. 
This young pony professor is sadly offered for sale as his rider has reached the age limit. A 5* home is being sought for this top star, so he can be developing into a future international top sport pony.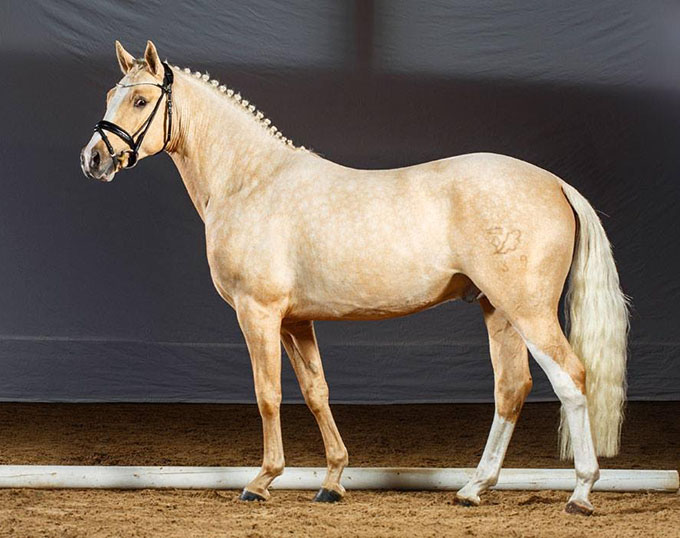 Dandy Lion passed a full vet exam on 19 September 2022. Full set of X-rays, incl neck and back without remarks, are available. 
Located near Brussels, Belgium