Horse for Sale
Name: Limeno de Mile
Breed: P.R.E.
Year of Birth: 2016
Sire: Sevillano YM III
Dam Sire: Colombiano x Trianero XXIV
Gender: stallion
Height: 169 cm
Asking price:  £65,000 GBP
Limeño de Mile recently represented Great Britain and is the current bronze medal winner young horse from the MCI European Championships 2022.
Limeño de Mile is a 7-year old pure bred PRE from one of the most well known sports dressage breeding studs in Spain, Yeguada Mile.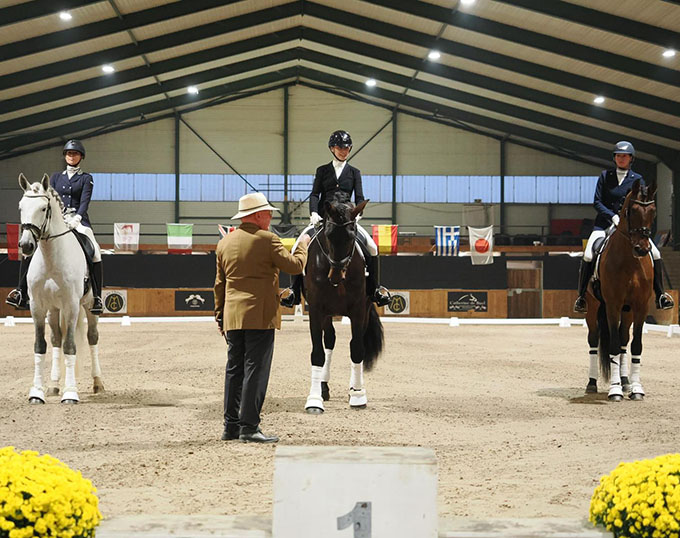 This Grand prix horse prospect, scores up to 80% in the young horse classes. He is competing at Advanced Medium level and training PSG at home. 
He's done stay away shows and international shows with ease as well as demonstrations to music. He is happy to travel in small or large lorries either alone or with company.
He has confirmed canter pirouettes and started his piaffe and passage training. He has a super character, is good to load, travel, shoe and hack. He can be ridden in a snaffle or a double.
He has so much potential, paired with a fantastic temperament. He hacks out on his own or with company and loves pole work.
He is a very affectionate horse in the stable and will even allow you to lie with him.
He will give a special someone a lot of enjoyment and success.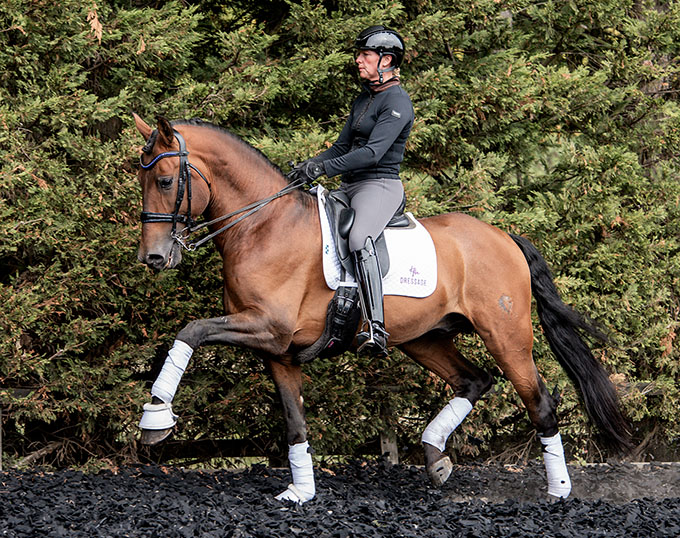 He is Piro negative. He has a recent set of very good x-rays available on request. Zero stallion behaviour. Virgin stallion. 
Limeño has been produced with top international sport in mind.
Located in the U.K. 30 minutes from Stansted Airport and 90 minutes from Heathrow Airport.
Contact Info
Kirsten Mayne
KM Dressage sales and competition horses
Tel:  +447747082232 (for all enquiries)