Horse for Sale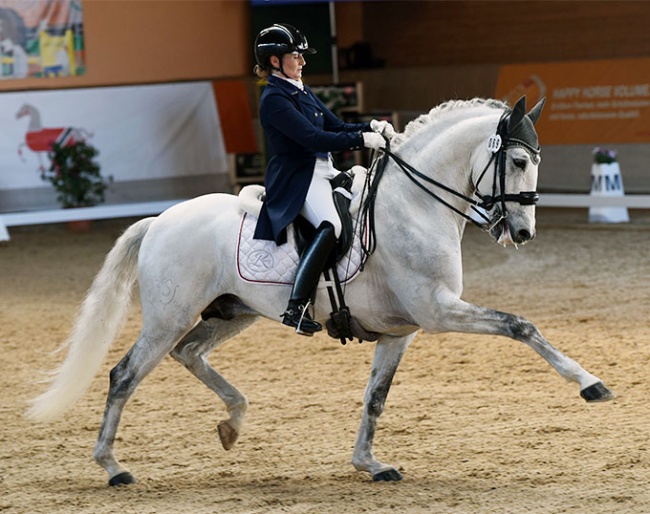 Name: Incrivel
Breed: Lusitano
Date of Birth: 2 May 2013
Sire: Pioneiro
Dam Sire: Oasis
Height :1,61 m
Gender: stallion
Asking price: over 500,000 euro
Beautifully schooled 10-year old Lusitano stallion, competed at international Grand Prix level
The 2013 born Lusitano stallion Incrivel is a very special horse, not only as an eyecatcher with extra charisma but also with his great show record. He has achieved over 30 placings in two seasons in Germany at Grand Prix level, not because he was competed every weekend, but because he simply placed in nearly every start. He ranked in the top four in more than 20 of those starts, always scoring around or over 70%. And there is still a lot of room for improvement because of his young age.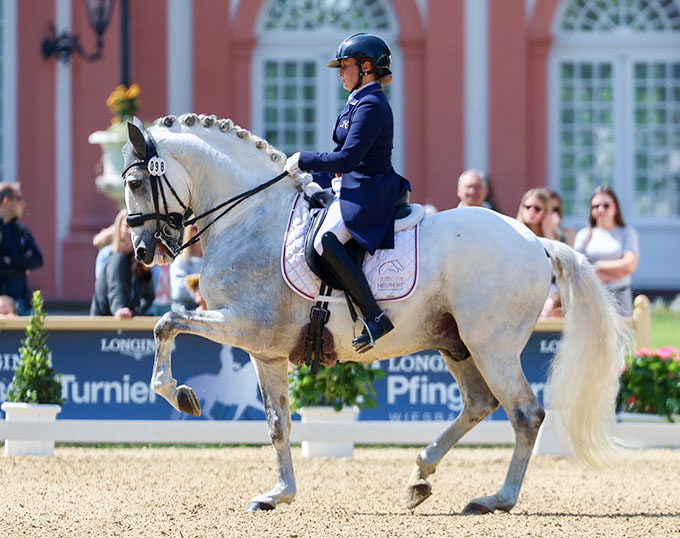 He is born in Portugal at Sociedade das Silveiras, one of the famous Lusitano studs there. His father Pioneiro is also sire of the Grand Prix horse Importante II (Rafael Soto) or Isco SS (Mafalda Galiza Mendes), the reigning team world champions in working equitation and vice world champions individually.
Incrivel came to Germany as an 8-year old in the autumn of 2021, well trained already in the Grand Prix movements by Manolo Rodriguez Gonzelez in Arcos de la Frontera.  In 2022 he competed with owner Katrin Burger in the Young Horse Grand Prix series in Germany like "Stars von Morgen" and "Louisdor". Incrivel was the first Lusitano ever to be in the reserve place for the 2022 Louisdor Cup Finals, after finishing 3rd in Donzdorf qualifier with nearly 71%. Incrivel has built up an impressive show record with many placings and scores over 70%. In 2022 he won an Intermediare II with nearly 71% and was third in his first long Grand Prix, also with over 70%.
In 2023 he showed in Grand Prix and Grand Prix Special tests, scoring over 70%. For his first freestyle he got 74% and placed second place at the CDN Pforzheim.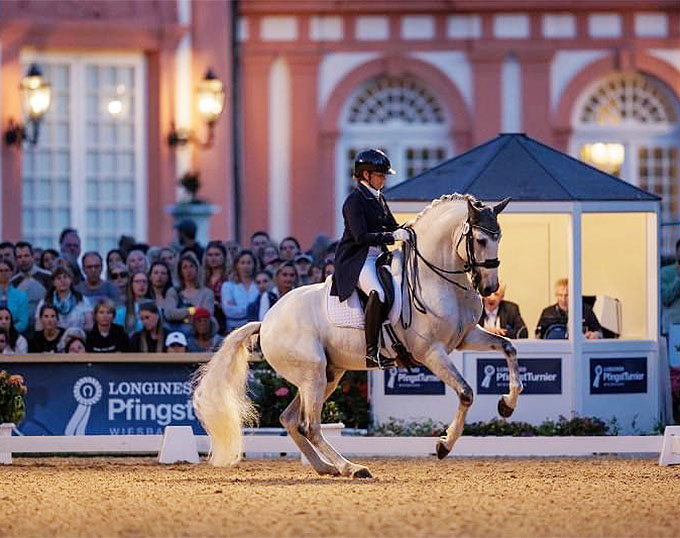 He was internationally placed at the CDI Troisdorf (4th and 7th) and CDI Wiesbaden. In Wiesbaden he was the favourite of the crowds in the freestyle tour, getting 72% with some mistakes (9th place). At the Baden-Württemberg Championship of 2023 he won the Bronze medal in the Grand Prix Tour.
He will be perfect for an ambitious international rider as his quality is good enough to make it on the team for most countries as well as for an amateur or U25 rider because of his great temperament and rideability,. He is always very active with a lot of energy and willingness to work and not spooky at all. Incrivel is very smart and has a sweet character. He does not behave like a stallion at all.
In August 2023 Incrivel became one of less than a handful Lusitano stallions to be approved for breeding with the German Oldenburg Verband (GOV) because of his outstanding performance record.
New, clean x-rays available
Videos: Training Video - Wiesbaden Crowd Favourite
Contact Info
Dressurausbildungsstall Burger & Neubert 
An der Weissach 6
75015 Bretten
Germany
Tel: 0049 1777082777
Email: burgerneubert@aol.com