Horse for Sale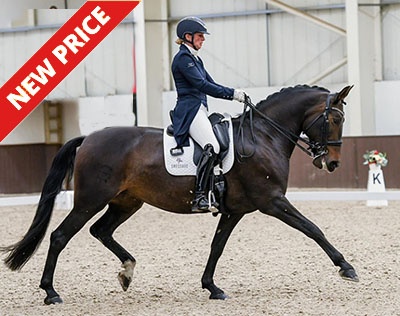 Name: Risa de Susaeta
Breed: PRE (approved Oldenburg and ANCCE)
Year of birth: 2014
Sire: Doblon-TR
Dam sire: Decreto
Gender: mare
Height: 16.2hh
Asking price: £90,000
Once in a lifetime PRE mare: excellent character, excellent X-rays, excellent breeding and easy to ride
This phenomenal horse needs little introduction. Risa was bred by the famous Yeguada Susaeta stud farm in Madrid and imported to the UK as a yearling - she has had the same owner ever since. This 9-year old PRE mare has fantastic results up to and including PSG/Inter I. She is now training towards Grand Prix.
Multi national champion and is a gem to own and ride. Risa is the only PRE mare in the UK and one of a handful in the world to be graded in the main marebook with Oldenburg as well as with the PRE studbook. 
She has achieved phenomenal success including: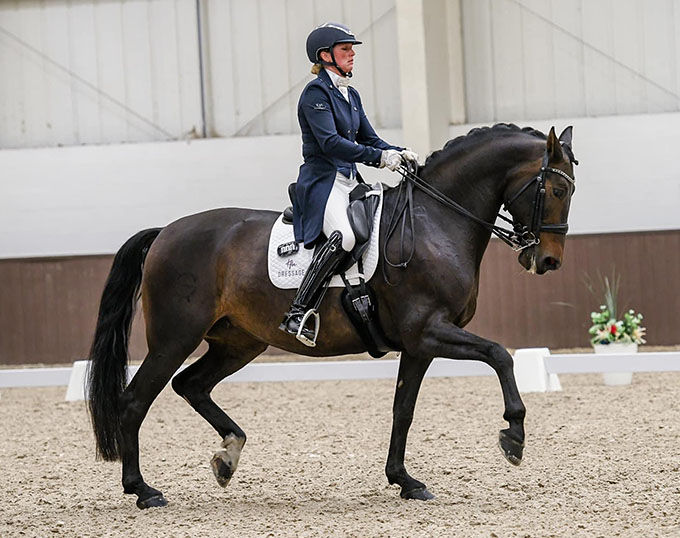 MCI National Champion Young Horse 2020 with scores up to 78.8%
MCI National Champion Sevilla (advanced medium) 2022 with scores up to 76.5%
5th place at MCI European Championships 2022 in Belgium at Sevilla (advanced medium).
3rd place overall PSG MCI nationals 2023 with over 70% inter 1 music.
She has competed British Dressage with over 69% advanced medium.
She can be ridden by almost any rider, she is absolutely safe. Very easy to manage and a joy to have around. Loves to hack, easy to take to shows and has no known health issues - she has never needed any time off for any injuries or unsoundness etc.
Piro negative and x-rays good and can be provided.
She can be viewed in the U.K..
Serious enquiries should be directed to: