Foal for Sale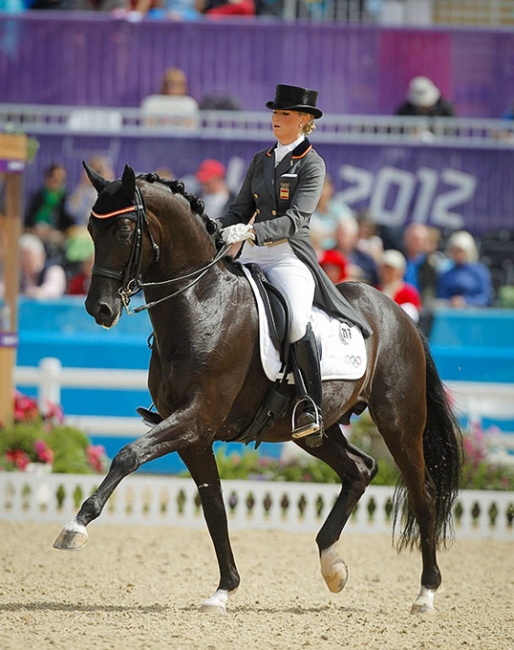 Date of Birth: due approx. 13th June 2024
Sire: Painted Black
Dam : Her Genius
Dam Sire: Lord Leatherdale x Negro x Gershwin
Asking price: £15,000
For sale In Utero - with bloodlines of pure gold. 
Painted Black x Lord Leatherdale x Negro x Gershwin
This in utero foal is due approx. 13th June 2024, uniquely combines the bloodlines of Painted Black, Lord Leatherdale and Valegro (Negro x Gershwin)
Adding to the magical combination of Lord Leatherdale x Negro that created World Champion Glamourdale and Everdale, is proven sire & Olympian, Painted Black, and the bloodlines of 'the best the world has seen' Olympic, World & European Champion, 3-time World Record Holder, Valegro, through the dam-line of Valegro's full-sister, Weidyfleur II (dam of U-Genius). 
The dam, Her Genius, is a 17hh, bay, home-bred mare (Lord Leatherdale x Negro x Gershwin) who has wonderful rhythm, balance and an easy ability and willingness, even as a youngster, to collect and piaffe, combined with athleticism, cleverness and trainability. KWPN registered, she also received 1*** grading from AES and 9's from Hanoveraner. She is WFFS free.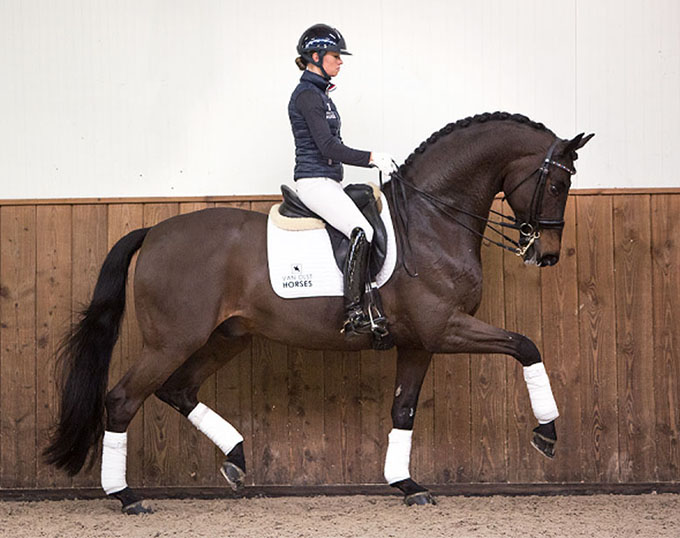 Inspired by the combination of bloodlines that created the magnificent (Van Olst's) Nalegro, who Carl Hester described by saying "with Nalegro, you get the feeling that this horse is capable of 10s because of the incredible power in his hindleg and suspension".
The recipient mare carrying the embryo is a 16.3h, 8yo who is a lovely type. She foals and nurses very well and is extremely easy to do in every way. Although currently with the Vendor it is expected she would move to the buyers care for the remainder of the pregnancy and foaling. She is on loan from Tomlinson Equine and should be returned to Tomlinson Equine after weaning. All loan fees have been paid by the vendor. The purchaser has the option of transporting to and keeping the recipient mare at livery with Tomlinson Equine if preferred. 
Insurance of the recipient mare and embryo, if required, will be the responsibility of the purchaser from date of purchase.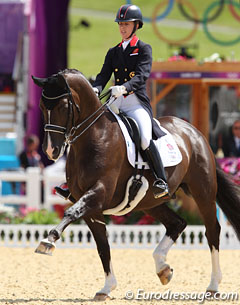 Owner Contact Info
Valegro https://youtu.be/3uXXW8_NMOs
Glamourdale https://youtu.be/RVt4TS6qzRs
Nalegro https://youtu.be/c7qhAkSpUKc
Lord Leatherdale https://youtu.be/0kZkkx05YKg
Painted Black Painted Black - Gestüt Schafhof (gestuet-schafhof.com)
https://youtu.be/qWL7d3JltM0?si=04skYG9FzvKfwSWA
Everdale https://youtu.be/WcPqxbOaMMA