Pony for Sale
Name: Dynamite Deluxe
Breed: German Riding Pony
Date of Birth: May 18, 2010
Sire: FS Champion de Luxe
Dam Sire: Don Joshi AT
Gender: Gelding
Height: 145 cm (FEI Lifetime)
Price Category: 40,000- 50,000 euro
Dynamite Deluxe is an experienced, nationally and internationally competed FEI dressage pony gelding.
This handsome buckskin pony has an eye-catching appearance and impressive body structure, a worthy representative of his sire FS Champion de Luxe's bloodline.
With his excellent pedigree and skills he is in the right moment to join an ambitious and experienced pony rider who is ready to conquer the dressage pony scene starting from elementary tests to international pony level.
He is completely safe and  has a remarkable character in the stable. He loves attention and care and is extremely easy to clip and shoe. He is also a great traveller.
He is loved and managed with full dedication.  His health condition got all the required attention including regular testing, vaccination, hoof and dental care.
Sadly offered for sale as the rider/owner has reached the age limit.
Located in Hungary 3.5 hours from all major cities in Europe. 5 star horse transportation is available.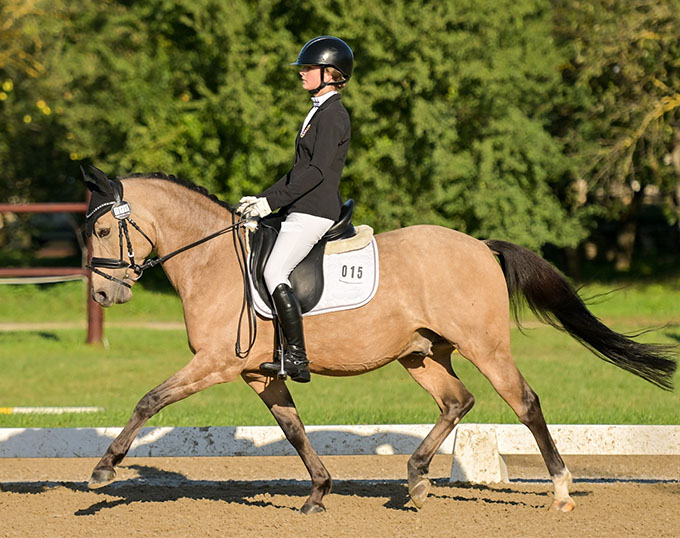 Video and X-rays on request.
Owner Contact Info