Job Offer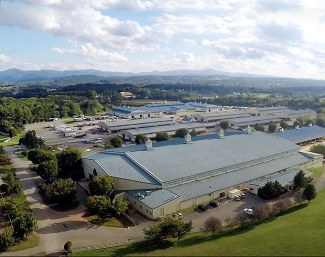 The Virginia Horse Center is offering a unique Employment Opportunity for a new Executive Director.
Combine your executive expertise with your love for horses and the rural lifestyle in the glorious Blue Ridge Mountains.
You will take the helm of this well-funded foundation which delivers over 100 events per year and, with an operating budget of $4.5 million dollars, offers a seamless experience for up to 750 horses and their riders on 600 acres, with a wide range of arenas and an indoor Coliseum, and more.
Virginia Horse Center
Virginia Horse Center Foundation (VHCF), established in 1985, provides a world-class facility hosting regional, national, and international equestrian events. We envision a unique, bucolic landmark to honor and celebrate the timeless, special bond between mankind and horse through safe, fair and spirited equestrian competition.
The facility is located outside of Lexington, Virginia on 600 acres with 750 permanent stalls in 8 barns, 19 indoor and outdoor show rings including a 4,000-seat indoor Coliseum as well as a 5-mile cross country course for eventing competitions.
Executive Director
The VHCF is looking for a mission-driven and experienced business leader who is skilled in executing strategic plans, developing and leading staff and fostering a positive and empowering culture.
Reporting to the Board of Directors, the Executive Director will be based full time in Lexington and have overall responsibility to manage and successfully grow the business activities of this not-for-profit equestrian competition facility, which has a $4.5 million annual operating budget, and up to 60 employees during peak season.
The Executive Director has full responsibility to oversee, administer and plan all the facility's business activities and staff on a daily basis. They are also tasked with setting the strategic vision with the Board in order to take the facility to a new level of prominence and visibility in the equestrian world, all in a financially prudent manner, over the next five to ten years.
This position requires a dynamic leader who is passionate about horses and things equine; someone who can both lead the team hands-on at the Center and push the organization forward within the realms of organizations governing the equestrian sport and disciplines. They will enjoy working with local, state and federal governments and their representatives and cultivate new and existing donor relationships to further establish the VHCF as one of the top multi-discipline equestrian facilities in the United States.
Compensation
Starting compensation includes a basic salary which may be between $125,000 and $145,000, dependent on background and experience.
In addition, the successful candidate will participate in VHCF's group medical and dental plans.
Apply
A detailed overview of the job can be found here
For immediate consideration please send your resume and short cover letter to:
Review of applications and expressions of interest will begin immediately and continue on a confidential basis until an appointment is made