Job Offer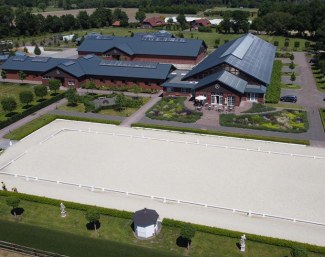 German Grand Prix rider Bernadette Brune is looking for dedicated and experienced full-time groom to join her team at Gestüt Brune in Westerstede, Germany.
This is a big opportunity to work in a high performance stable and in a friendly team.
S/he must be professional, kind, responsible, motivated and positive.
The groom will assist in the daily care-taking of the horses: mucking out, grooming, tacking, braiding, joining on shows. Riding is not included.
This is what awaits the candidate:
Full-time position with a 5.5 day work week
One weekend shift per month
Possibility of accommodation
Delicious lunch for the whole team
If you enjoy working with horses and want to be part of a fantastic team, then get in touch!
Please send your resume to the following email address to receive further details about the position.