Dressage News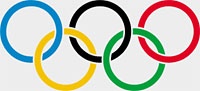 Los Angeles, Hamburg, Rome, Budapest and Paris are in the running to host the 2024 summer Olympic Games. The International Olympic Committee announced the official field of candidates on Wednesday 16 September 2015.
The IOC will elect the winner at a vote in Lima, Peru, in September 2017 after it changed the rules in August to ensure every city bidding for the 2024 Olympics progresses to the final vote.
Previously the organisation selected a shortlist of candidates on which the 100 IOC members would vote. The change came after four cities - Oslo, Stockholm, Krakow and Lviv - withdrew during the bidding process for the 2022 Winter Olympics. Beijing narrowly beat the only remaining challenger, Almaty of Kazakhstan, in the final vote of IOC delegates.
IOC president Thomas Bach said his organisation will conduct "confidential polls" to judge public support in each of the five bidding cities.
The IOC will contribute USD 1.7 billion in cash and services to the organising committee for the Olympic Games 2024.

"We are welcoming five outstanding and highly qualified Candidate Cities," said IOC President Thomas Bach. "Olympic Agenda 2020 has shaped the Candidature Process more as an invitation and the cities have responded by engaging with the IOC through dialogue and cooperation. In the new invitation process the IOC learnt that all the candidates are embracing Olympic Agenda 2020 from their respective vision for the future of their city. Sustainability and legacy are the cornerstones of each candidature."
Related Links
Tokyo Elected to Host 2020 Olympic Games
Rio de Janeiro Elected to Host 2016 Olympic Games
2008 Olympic Games, Equestrian Competitions Moved to Hong Kong