Irish Dressage News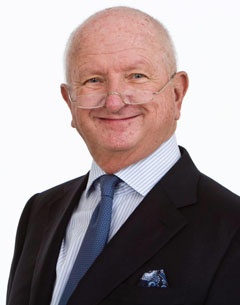 Joe Reynolds is the new chairman of Dressage Ireland. He was elected at the Dressage Ireland AGM, held at The Glenroyal Hotel & Leisure Club, Maynooth, Co. Kildare, on Tuesday 2 August 2016.
Reynolds was appointed vice chairman last year and is succeeded in that role by Anne McFarland.  Also elected to the Dressage Ireland board were Gisela Holstein, Gillian Kyle, Caroline Moran, Bert Peskens, Donie McNamara, Bernie Webb, Marguerite McSweeney and Jane Whitaker.
Joe is a successful businessman from Co. Kildare and is a keen motor racing competitor, he secured three back-to-back FIA World Trophy for Historic Regularity Rallies in 2010/11/12 and he also has competed in the Round Ireland and Fastnet Yacht Races.
Joe has a long association with equestrian sports. The Rathbawn show hosted on the family grounds at Kilteel, Co. Kildare is one of the highlights of the season for the Irish Pony Society. His daughter Judy will compete in the dressage Grand Prix at the Olympic Games in Rio next week on the 14-year-old Jazz gelding Vancouver K owned by Joe and his wife Kathleen.
Speaking from Rio de Janeiro, Joe said "I feel very privileged to be elected as Chairperson of such a strong board."
"Also I would like to pay tribute to the work, my predecessor, David Keane initiated around the structure of Dressage Ireland and the regions. It is background work perhaps not obvious to all the members but very important for the smooth and safe day-to-day operations of Dressage Ireland. I believe David's efforts will stand the test of time and members will benefit for many years to come. With the Board my aim is to get our corporate governance issues bottomed out as soon as possible so that we can get on with the business of developing dressage in Ireland."
Related Links
Judy Reynolds Officially Nominated as Irish Individual for 2016 Olympic Games
Patrik Kittel Wins 2016 CDI Doha Grand Prix, Reynolds Back in Olympic Race
Reynolds and Dunphy Win 2015 Irish Field Award
Cazabon-Sullivan, Reynolds, Tong Win 2015 Irish Dressage Championships