Excellent Dressage Sales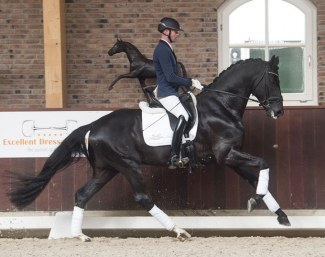 Excellent Dressage Sales (EDS) presents the broadest collection ever for the upcoming edition of its auction. Now available for viewing on the EDS website, the collection consists of various beautiful prospects from the Netherlands and abroad, ranging from young talents to Grand Prix-level horses.
The collection boasts 42 horses, among them two very impressive and promising stallions. The one is five-year-old Hoogadel, a son of the Grand Prix stallion Hofrat. At the 2017 Pavo Cup, Hoogadel earned promising scores. The other is nine-year-old Kaprãlis — a wonderful partner to shine with in the Grand Prix ring — who has a promising future ahead of him. In addition, the collection includes various horses with competition experience, such as Happy, who has won several young horse classes; and Domingo, who has already performed lovely tests at the international Small Tour level.
The Dutch stallions Dream Boy and Apache are the main producers of this edition's horses. Dream Boy, who made a successful Grand Prix debut under Hans Peter Minderhoud, is the sire of horses including three-year-old Kentucky Boy. Other Dream Boy offspring in this collection are Kapri, King Boy and Jaade Jinte, all of whom inherited their beauty and suppleness from their sire. Apache is represented by the following offspring: l'Apache, Ivor Slottie and Jirina.
The Team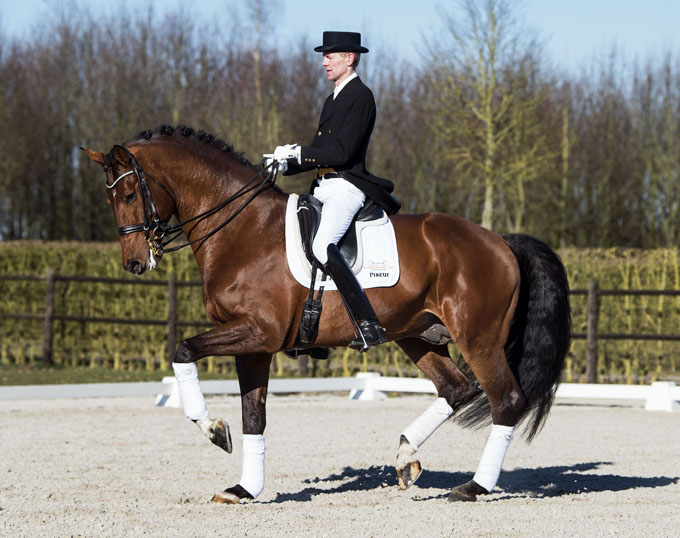 The collection has been assembled by five renowned dressage horse professionals: Tim Coomans, Joop van Uytert, Nico Witte, Eugène Reesink and Joep Schellekens. The cooperation between these partners is unique. "The selection is very broad this year, from young horses to horses that are ready for the Grand Prix level. We've put a lot of energy into this collection of horses, and that's reflected in their quality. They are exceptionally good," according to Eugène Reesink.
The complete collection is posted at www.excellentdressagesales.com.
The Excellent Dressage Sales auction takes place on Saturday, April 28th, at Landgoed Culitsrode in Hooge Mierde. Admission is free to the presentation on Wednesday, April 25th. Starting today, all the horses are available to try out at the venue.
For more information and to schedule an appointment, e-mail us at info@excellentdressagesales.com