Ireland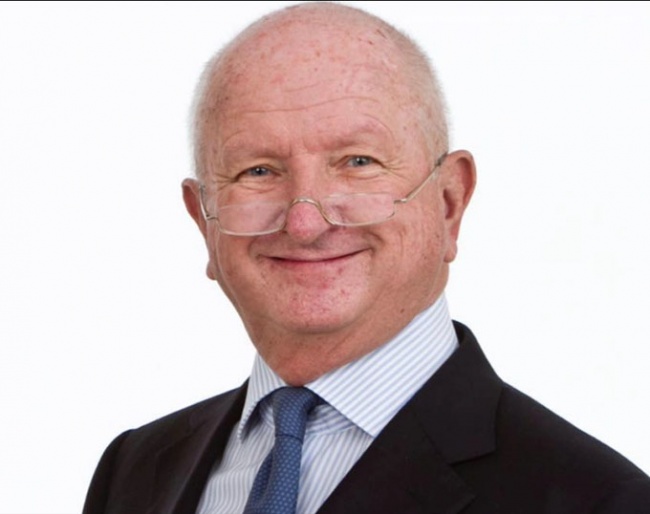 Joe Reynolds has resigned as Chairman of Dressage Ireland following his appointment as Chairman of Horse Sport Ireland, the national governing body for equestrian sport in Ireland.
Joe is the first person from the sport of dressage in Ireland to be appointed as the Chairman of Horse Sport Ireland. Reynolds confirmed his resignation in a letter to the board of Dressage Ireland on Friday, September 7, 2018.
"Dear Board Members, I am writing to inform you that I have been appointed Chair of Horse Sport Ireland by Michael Creed TD Minister for Agriculture.  HSI is the National Federation for all equestrian sports and it would be inappropriate for me to remain as Chair of Dressage Ireland and therefore must resign that position. As Gillian Kyle is Vice-Chair I have informed her of the position and requested she take over with immediate effect.
As I said at Tuesday night's Board Meeting we can be justly proud of what we have achieved - dressage is in good health with strong membership, full entry lists at shows, training at unprecedented levels, the number of young people starting enthusiastically to ride dressage is the best foundation you can have, we have a good financial position and hopefully we will come of age in 2020 with Dressage and Para Dressage teams in Tokyo. I have enjoyed almost all of my time on the Board, the element I am disappointed with is the time spent talking about politics and boardroom and regional rivalries. Imagine how much further we could push the sport if all our efforts went into the sport of dressage.
If I can leave you with one thought:- collectively we are Dressage Ireland, there is no 'them' or 'us'. The idea that members join regions is a misplaced notion, members join DI because of their interest in dressage, and are retrospectively allocated to regions. We often hear board members referring to their (region's) members in a proprietorial way, this is factually incorrect. The board is elected by members and is responsible to members - It is a requirement under company law that directors act in the best interest of the organisation, sectoral interests have no part to play, the only Company we have is Dressage Ireland CLG. And that structure was voted-in by members at the AGM. If any Director has a difficulty supporting any of the above you should ask themselves if the Board is the right place for you? I might summarise by saying that dressage is the only game for us and we need everyone pushing in the same direction.
Consider Barack Obama swept to power with the catchphrase - 'yes we can' - he believed he and his organisation could do it. With your combined support dressage in Ireland can reach new heights.
I wish you all the best and further success and assure you of my continued interest and involvement in dressage. And I will always be there to help if I can."
The appointment was welcomed by Gillan Kyle, Vice-Chairman of Dressage Ireland, who wished Joe Reynolds every success in his new appointment. "He will be very much missed as Chairman of Dressage Ireland as he has done a huge amount to promote the discipline resulting in an increase in membership and the introduction of new classes." said Gillian "In stepping into the Chair of Dressage Ireland I hope I will be able to continue his good work".
Reynolds was appointed Vice-Chairman of Dressage Ireland in 2015 and Chairman in 2016. He is a successful businessman from Co. Kildare and is a keen motor racing competitor, Joe secured three back-to-back FIA World Trophy for Historic Regularity Rallies in 2010/11/12 and he also has competed in the Round Ireland and Fastnet Yacht Races.  Joe Reynolds has a long association with equestrian sports. The Rathbawn show hosted on the family grounds at Kilteel, Co. Kildare is one of the highlights of the season for the Irish Pony Society. His daughter, Irish Olympian Judy Reynolds, will compete in the dressage Grand Prix at the World Equestrian Games in the USA next week on the 16-year-old Jazz gelding Vancouver K owned by Joe and his wife Kathleen.
Related Links
Joe Reynolds Appointed Chair of Dressage Ireland
O'Neill, Holstein, Dunphy, Blake Farrell Win 2017 Irish Dressage Championships
Renouard and Dunphy Appointed as Irish Dressage High Performance Managers
Judy Reynolds Officially Nominated as Irish Individual for 2016 Olympic Games