2019 CDI-W Kiev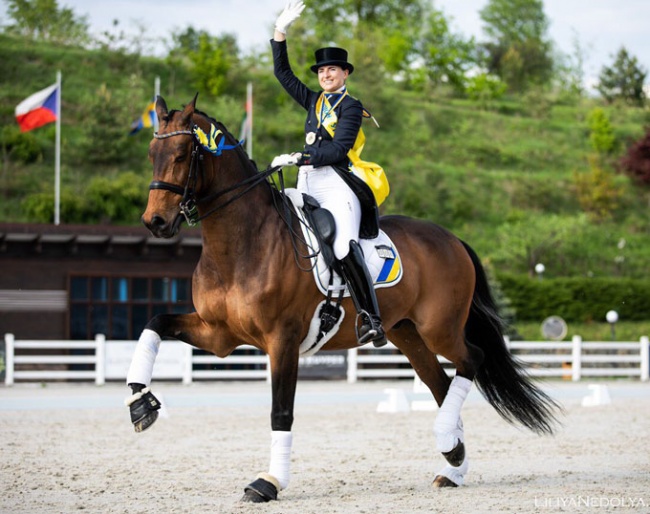 Ukrainian Olympian Inna Logutenkova has won the two back-to-back international dressage competitions held at Equides Club in her capital Kiev on 3 - 5 May and 10 - 12 May 2019.
Based in Westmalle, Belgium, the 32-year old Inna Logutenkova trailered her horses to her sponsor VIAN Group's home turf, the equestrian centre in Kiev, for the CDI 3* and CDI-W World Cup qualifier that were held in two weekends in a row at the beginning of May.  After training with Sjef Janssen, Yessin Rahmouni and Jan Bemelmans, Inna is now working on her own.
Aboard the 16-year old Danish warmblood gelding Fleraro (by Flemmingh x Royal Z) she produced four victories in two weeks time with several personal best scores. The first weekend the pair dominated a field of seven combination in the CDI 3*. They won the Grand Prix with 68.978% and bagged the Kur with 76.780%.
The next weekend for the CDI-W, ten riders gathered in Kiev for the World Cup qualifier. In the Grand Prix Logutenkova scored a winning 72.565% and stayed almost 6% ahead of the second placed pair, Anastasiya Dudkova on Hofman.
"It was the one of the best test in my life. I was able to reach full understanding with Fleraro he was relaxed and carried out easily all elements," Inna told Eurodressage about her 72% earning Grand Prix.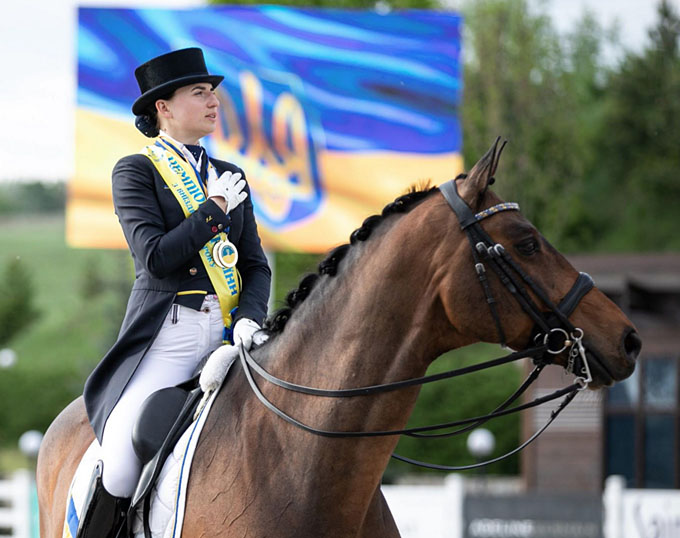 The same one-two line up ended on the board in the Kur to Music with Logutenkova winning on 77.680%, while Dudkova scored 70.890%. Dudkova Hofman is a former young roder who competed her now 11-year-old Belarus-bred Trakehner at the 2017 European Young Rider Championships before moving him up to Grand Prix. For Logutenkova her Kur score was another personal record. 
"Everybody noticed that the music written by Andalusian composer Manolo Carrasco fits Fleraro the best and this is great freestyle," said Inna. Logutenkova has no concrete plans for the rest of the year. "I am going to rest till the end of the summer and then we will see how it goes," she explained. 
Kiev also hosted youth riders classes for children and juniors with the latter age division being the most popular of the show. Two Ukrainian junior riders - Oleksandra Potiienko and Julia Kryvoruchko - were duelling for the trophies throughout the two weekends. Potiienko and her 14-year old Hanoverian Dakar (by Rotspon x Dobrock) claimed four out of five starts, all with 70+ scores. Julia Kryvoruchko and the 9-year old Westfalian Crumel (by Captain Fire x Landino) won the team test on weekend two with 71.717%, and twice placed second and third.
Photos © Lilya Nedolya
Related Links
Scores: 2019 CDI-W Kiev
Scores: 2019 CDI Kiev
2019 Western European World Cup League Concludes in Den Bosch, Other Leagues Decided