Isabell Werth U.K. Masterclass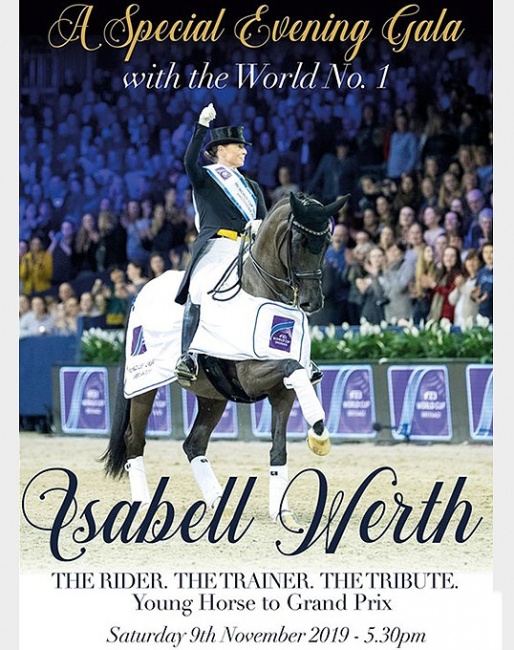 The much-celebrated queen of dressage is heading to the United Kingdom on November 9th 2019 to join an all-star line up, at one of the countries favourite equestrian events, Your Horse Live.
Held at Stoneleigh Park on November 9th, the special gala evening will see Werth work with a number of promising horse and rider combinations in her first UK masterclass; showing the crowd her training techniques that have kept her at the top of the sport for years.
To start the masterclass, Werth will work with Hannah Bisson in the Young Horse session on the very promising 'Freeman', a six year old, 17hh bay gelding, by Foundation x Ehrenstolz and owned by David and Sarah Johnson.
Hannah discovered Freeman at the Westphalian Elite Auction as a three year old, and the combination train with Carl Hester. He has been lightly competed so far, but this year was Hickstead National Young Horse Reserve Champion and was crowned the Shearwater Potential International Young Horse Champion at the British Dressage National Championships. He has won Novice classes with scores up to 85% and recently 75% at Medium.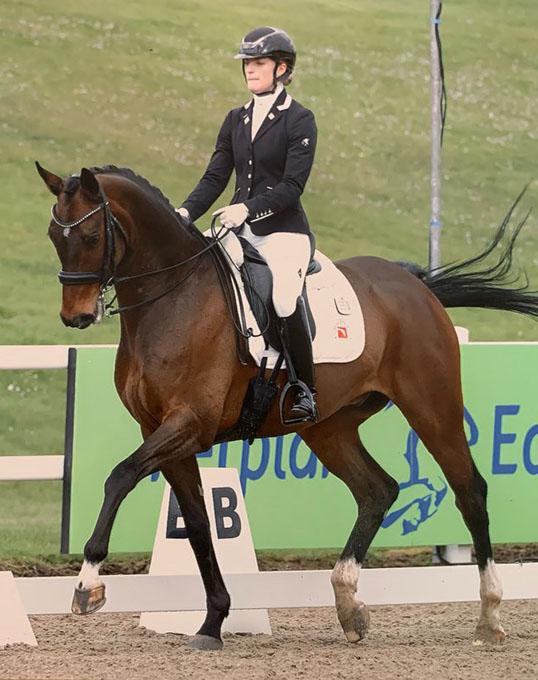 Charlotte Lutener will ride AB Barroco in the Medium session. 'Bertie' as he is affectionately known, is a nine year old gelding by Bellisimo M x Mont Du Cantal. The horse was bought from Astrid Bolton in 2017, and was the Elementary and Medium Winter Regional champions 2019, Medium Summer Regional champions 2019 and earned 6th place in the Medium Silver class at the Summer National Championships; Lutener's first National Championships.
Isabell has invited the long established Alice Oppenheimer to ride her own Headmore Bella Ruby in the Advanced Medium session. 'Bella' is a seven-year-old mare Belissimo M x Rubinstein, is competing at Advanced Medium and training towards PSG. She was the Elementary Gold Winter Champion 2019, Reserve Medium Freestyle Champion 2019 and the Advanced Medium Gold National Champion at the British Dressage National Championships. She was bred at the Oppenheimers Headmore stud in the UK and is proving to be another success story from the establishment.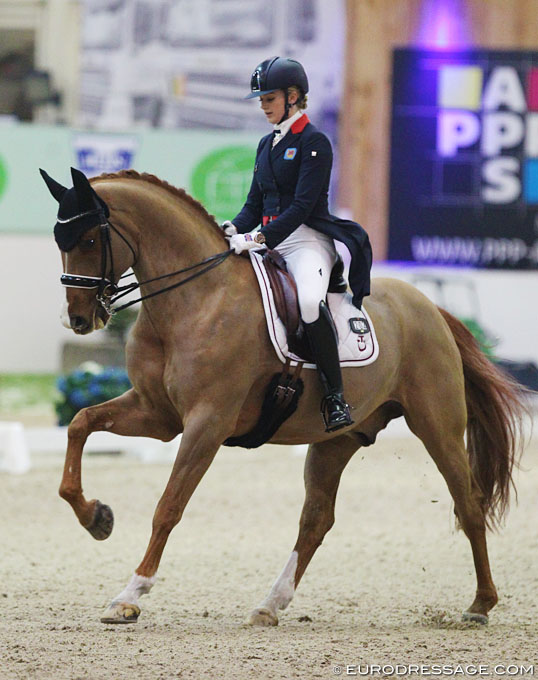 Amy Woodhead will ride U-Genius to show the beginning of the PSG level. Born in 2011, U-Genius is a 17hh stallion by Uthopia, out of Weidyfleur II (Negro x Gershwin; Valegro's full sister) He is in training with and ridden by Amy with development of the combination under guided from Carl Hester. He is currently working towards Prix St Georges and gained a score of over 90% in his first Novice Freestyle test. He recently qualified for Advanced Medium Winter Regionals and will compete at the Prix St Georges over the winter period. Amy is a long established name on the British Dressage circuit and has trained with and worked for Hester for a number of years, before establishing her own training centre.
To complete the line up, Isabell is going to focus on the developing Grand Prix work with Ellie McCarthy, on riders own 'Belafonte' The gelding is 15 years old and after only a year as a pairing, have had numerous successes at U25 Grand Prix CDI's this year, including many top five placings. After two years training in Germany with Helen Langehanenberg, Ellie is back in the UK, training with Jodie Phillips and Charlotte Dujardin. She is also part of the World Class programme and is aiming for the U25 Europeans in 2020.
Emma Bedford, Director of Your Horse Live said:
"To have Isabell join us at this years event is just wonderful for all who attend our show. We recently moved to three days and the line up of presenters just continues to get stronger each year, which is so humbling for us. Isabell is so popular here in the UK, probably more than she may realise, and this is a wonderful and unique opportunity for the dressage community to learn from the world number one. We look forward to hosting her for this special gala evening and thank Piaffe for bringing this all together for us."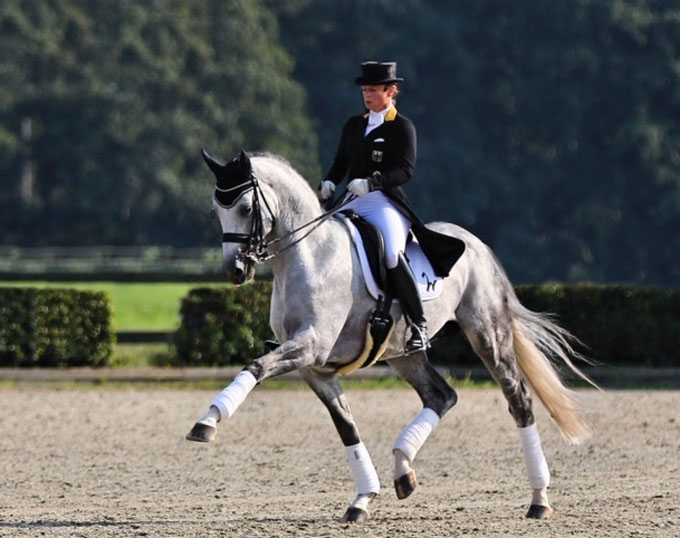 Your Horse Live, brought to you by Your Horse Magazine is a three day show with unbeatable shopping, world class equestrian riders and stars, masterclasses, expert advice and the chance to get closer to the some of the most renowned equestrian names, than at any other show.
Piaffe is a leading equestrian agency based in the United Kingdom working worldwide with some of the most well known and upcoming riders and brands in equestrian sport.
Tickets to the Isabell Werth gala evening can be purchased here: https://www.yourhorselive.co.uk/whats-on/isabell-werth