What's Happening?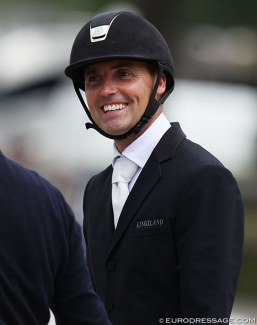 Danish business magazine Børsen published an article on Helgstrand Dressage's income and dividend for the business year 2018.
For 2018 the earnings have dropped from 110 million DKK (14.7 million euro) in 2017 to 75 million DKK (10 million euro) in 2018, which is still a massive profit for one of the world's leading horse operations focusing solely on dressage. 
The owners of the business - Helgstrand (49%) and Waterland Private Equity (51% ownership) - decided to give themselves a dividend of 163 million (21 million euro), which Borsen refers to as "large". The magazine stated that "the large dividend may be related to business transactions, but this is not reflected in the new accounts." 
In their accountancy report Helgstrand Dressage writes: "The company will continue to invest in expanding the stallion station and training younger horses, which  combined is expected to drive growth and strengthen the foundation for further expansion geographically over the coming years."
In 2016 Helgstrand declared a profit of 4.8 million euro. In 2017 the profit rose to over 9 million euro. 
Photo © Astrid Appels
Related Links
Marianne Fog Jørgensen Chief Financial Officer (CFO) at Helgstrand Dressage
Waterland and Helgstrand Dressage Enter Partnership to Become the World Leader in Equestrian Sports
What's Happening: November 2017 - Part 2