Westfalian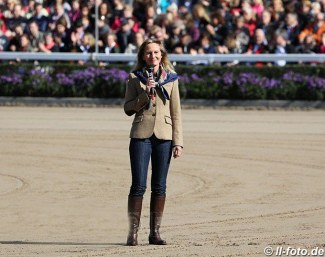 The legal battle in the Warendorf fraud case has come to an end. There has been no final verdict of guilt, but instead a settlement has been reached. 
Former Warendorf state stud managing director Susanne Rimkus, head stable manager Peter Borggreve, and deputy director Bernhard Gerdemann, appealed the decision to Warendorf district court took a year ago in February 2019.
Fraud Case
On 10 February 2016 a raid of the offices at the Warendorf state stud was held following an anonymous tip. It was part of an investigation against the three suspects. 
They turned out to have received gifts in the form of several trips to Qatar with their spouses in 2013 and 2014. They also signed a co-operation to sell horses and accept commission fees up to 86,000 euro. The trio had set up a separate company to handle these transactions.
Rimkus also accepted 18,000 euro into her private account for a deal with an American horse buyer.  Of this amount, a Westfalian stallion owner paid 10,000 euro if his stallion would be licensed and sold to the American, while Borggreve would get 8000 euro commission fee. The stallion was subsequently leased and stood at stud in Warendorf. However, when the colt failed the performance test he was shipped to the U.S.A.
From Appeal to Settlement
In 2019 the court ruled that Rimkus had to pay 6,400 euro, Gerdemann 6,400 euro and Borggreve 3,300 euro, but the trio appealed the decision. 
Today, Wednesday morning 22 January 2020, the appeal has come to an end before the court ruled. The parties have reached a settlement, while the question of guilt now remains unresolved. 
The settlement reads that Rimkus has to pay 2,500 euro, Gerdemann 2000 euro and Borggreve 1,500 euro. They have six months time to pay this amount.
Local newspapers described the settlement as "a big surprise" in their Wednesday morning editions and state that the trio will not have a criminal record. 
The Warendorf state stud is a government owned institution paid with tax payer money. They call the settlement amounts "symbolic sums".
Photo © LL-foto
Related Links
Bernd Richter's Car Booked as Horse Dagobert in Warendorf Accounting
Warendorf District Court Rules In Fraud Case Against Rimkus, Borggreve, Gerdemann
Rimkus, Borggreve, Gerdemann Under Investigation After Raid in Warendorf
Further Raids at the Warendorf State Stud
Warendorf State Stud Sells Laureus and Dolby Suround