Excellent Dressage Sales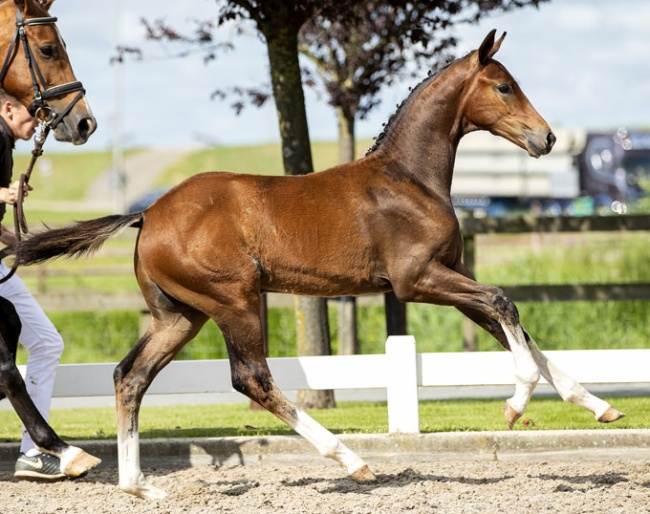 After the success of the EDS online auction on April 18 and due to the corona virus, the EDS team has decided to continue the EDS foal auction as an online auction.
This EDS online foal auction will take place on Saturday August 29. Selection days for the online auction take place in June at various locations in the Netherlands. This online auction has interesting innovations for both breeder and buyer.
Effective for breeders
This year, a different approach of the selection days has been chosen. Every breeder who wants to introduce his foal, takes his foal to an EDS selection day once. During this selection day, the breeder is immediately informed whether the foal has been selected. In addition, the selected foals are captured directly on the photo and video. Previously, a separate day was organized for the recordings, now the breeder only has to travel with the mare and foal once.
3D Video of Foals
The EDS team considers it very important to have the opportunity to assess the exterior of the foal. For this reason, every EDS auction foal is not only recorded in motion, but a 3D video is also made, on which the total frame of the foal can be properly assessed. A unique advantage for the buyer compared to other online foal auctions.
Selection Days
The selection days will take place on on 2, 11, 12 and 18 June across The Netherlands. Each selection day will be organized in accordance with RIVM's advice and corona measures applicable at that time.
More Excellent Dressage Sales Auction News on Eurodressage
Related Links
Excellent Black, Top Seller of the 2020 Excellent Dressage Sales
Our Totilas M, Best Seller at 2019 Excellent Dressage Sale Foal Auction