Hungary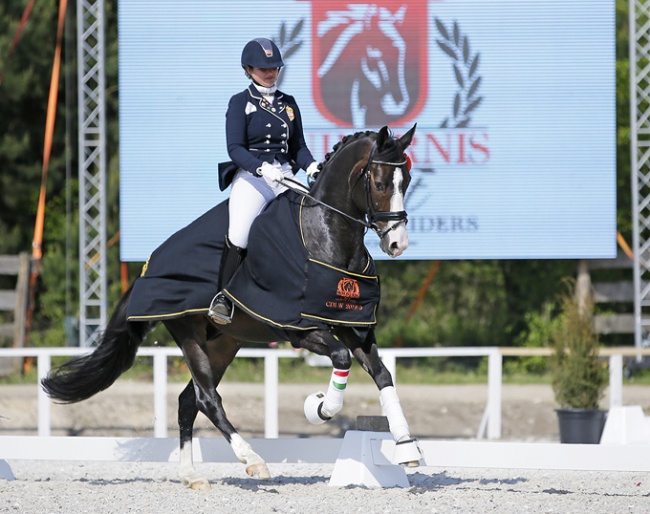 Hungarian entrepreneur Arie Yom-Tov has officially made a bid with the FEI to take over the organisation of the 2020 European Junior and Young Riders Championships after Hartpury announced its cancellation yesterday. 
The 2020 European Dressage Championships for Juniors and Young Riders were scheduled to take place in Hartpury, Great Britain on 28 July - 2 August 2020. However due to the ongoing Covid-19 pandemic, the Hartpury organisation committee cancelled the show.
Hungarian Arie Yom-Tov has now thrown a life line to the hundreds of disappointed juniors and young riders across Europe.
From Hartpury to Budapest
Yom-Tov has made an official bid with the FEI to host the 2020 European Junior/Young Riders Championships at his yard, Stable Unikornis, in Pilisjászfalu, 28 kilometers outside the capital of Budapest, Hungary. 
Pilisjászfalu has already been allocated to 2020 European Children and Under 25 Championships (18 - 23 August 2020) and for this event all systems are go.
With the support of the Hungarian Equestrian Federation, Yom-Tov will provide the financial backing and management to stage the European Championships in four divisions at his yard in the month of August 2020.
Four European Dressage Championships in Pilisjászfalu in August 2020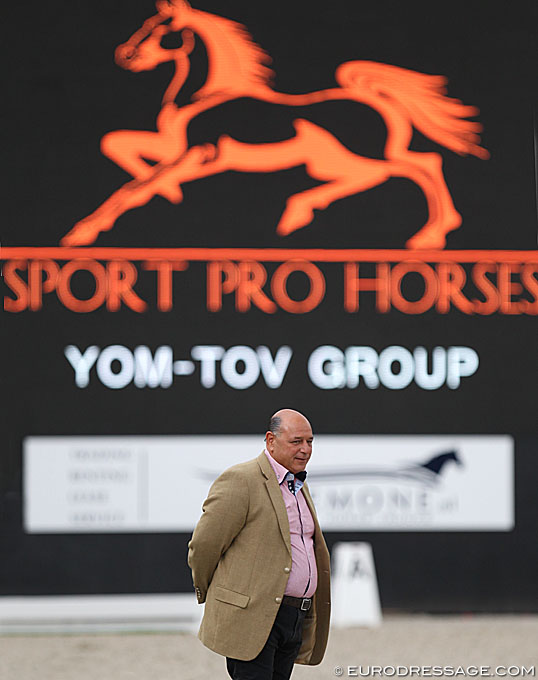 Yom-Tov's new proposal, pending FEI approval, is:
European Children and Junior Riders Championships on 11 - 16 August 2020
European Young Rider  and Under 25 Championships on 18 - 23 August 2020
CDI-W World Cup Qualifier in Pilisjászfalu on 27 - 30 August 2020
National governments across Europe have begun relaxing lock down measures as in the majority of the countries the corona virus is losing strength and health care systems are no longer overburdened. Governments have begun to allow training and coaching, and are tentatively scheduling sport events, as of June and July, initially with no or a limited audience.
"We live in different times and have to be flexible," Yom-Tov told Eurodressage. "I spoke with several FEI representatives and they all are very happy that we decided to keep the Children and Under 25 Championships on the calendar despite the uncertain climate. We want to be a beacon of hope, a source of inspiration, and goal to work to in what has already been a hard time on our children, whose lives with horses have upended by the corona virus."
Yom-Tov continued, "that is why we proposed to the FEI to host two Championships, the children and juniors together as it's a more fitting match, followed by the young riders and Under 25s.
Flexibility is Key
Many youth riders were saddened when they heard Hartpury was cancelled. The Youth Championships are limited to age classes and for many riders there would not have been a second chance in 2021, as they would have outgrown their age group. For the many 21-year old Young Riders 2020 was their last chance to shine in a youth division as the jump to Under 25 Grand Prix is not obvious to all.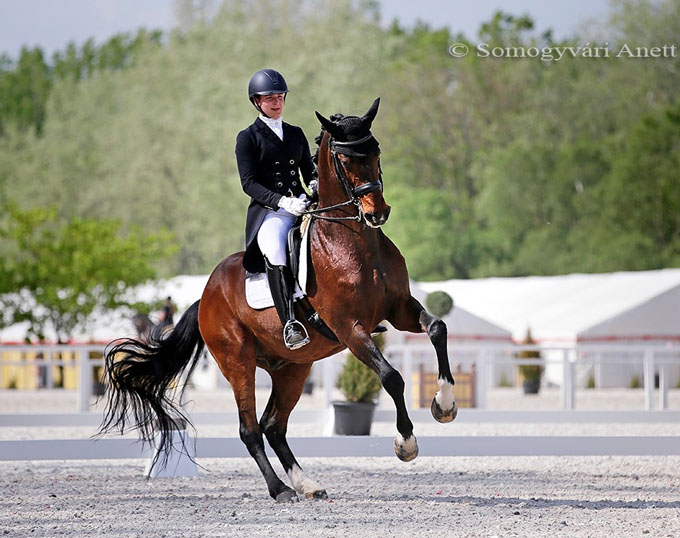 "We are not living in a normal time right now, but I believe sport should continue," said Yom-Tov, who has already staged national and international shows up to 4* level at Stable Unikornis in the past few years. "Step by step, week by week, governments are slowly allowing a return to a normal life. Even in Italy restaurants will open in one month and soccer will recommence soon. It would be nice for all to see some positivity and hope in these days."
When asked about how the riders would do team selections, Yom-Tov replied that each National Federation can decide their own terms.  "The FEI will be flexible and the chefs d'equipe can make the selections," he added. 
Photos © Anett Somogyvári - Astrid Appels
Related Links
2020 European Junior and Young Riders Championships in Hartpury Cancelled
FEI Dressage Calendar Task Force Meets: Recommendations for Verden, Hartpury/Strzegom, Traverse City, Budapest
Ground Jury for 2020 European Youth Championships in Hartpury and Pilisjaszfalu
Hungary Wins Bid to Host Three European Championships in 2020 and 2021
Dates Confirmed for 2020 European Children & Under 25 Championships