F.O.C.U.S.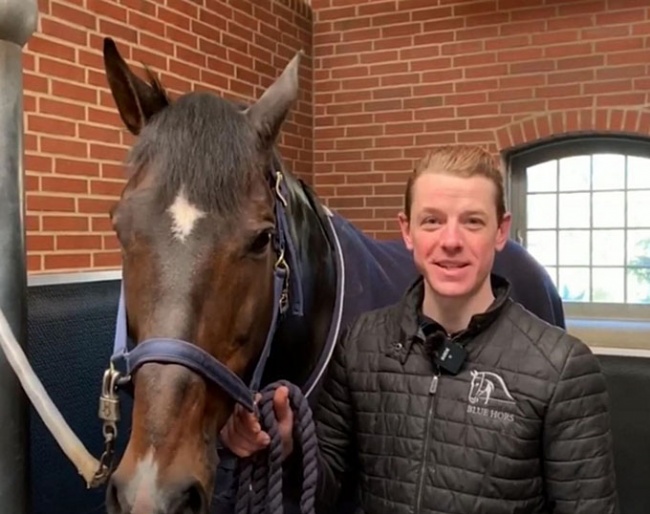 Lars Seefeld has only been grooming at the prestigious Blue Hors stud in Denmark for eight months, but the 30-year old German alreadt feels at home amongst some of Denmark's most successful stallions in sport. As head groom of Blue Hors' elite competition horses, Seefeld is proud to be part of a thriving team.
German Degree and Experience
Seefeld has always been serious about his life with horses and got an official degree in horse breeding and management in Germany. As a certified rider and EU insemination attendant, he secured the certificates to back up his determination. 
Lars first worked for six years at Wolfgang Schade's yard, before heading north to work at Swedish Grand Prix rider Charlotte Haid-Bondergaard's stable.
"After six years in Germany, I really felt that I needed to go out also see something different in order to get more and new experience," Seefeld told Eurodressage. "I moved to Sweden and started as a rider at the beautiful yard from Charlotte and Rasmus Haid-Bondergaard. It was a super nice time where I got a lot of experience."
When Lars heard of a position available at Blue Hors in Denmark, he jumped at the opportunity.
"Finally I got the chance to work at Blue Hors as part of the team of Daniel Bachmann Andersen. I am really proud to be a part of this fantastic team," he said.
In the Zack Zone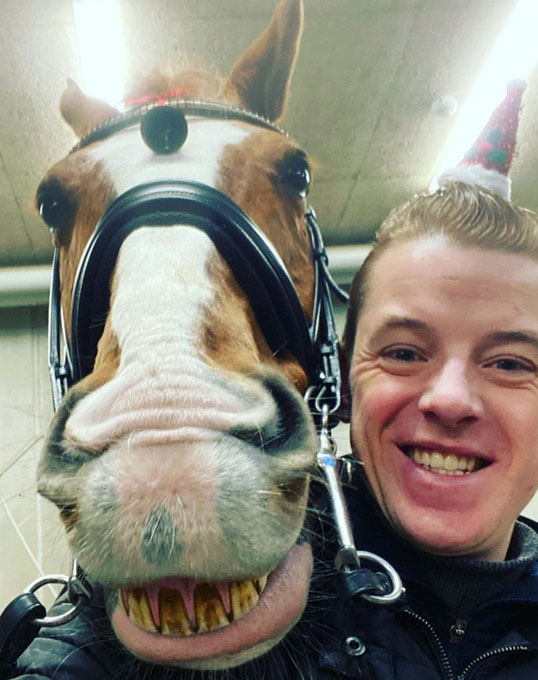 As head groom of the best competition horses in the barn, Lars loves being in the "Zack Zone". He takes care of the king of the stable, Blue Hors Zack, as well as his highly successful offspring, Zackerey and Zepter, amongst other horses. He also handles stallions such as Blue Hors Farrell and Vivaldi.
When asked if he has a favourite to take care of, Lars first answered strategically saying that "normally all our horses are my favorites" but then he quickly admits that it is hard to choose between Zack and Zepter. 
"Zepter is a quite special horse," he said. "He is, in my opinion, the most smiling horse every day at Blue Hors, he loves attention and to cuddle. But also Zack is in his own way the king in the stable. He has such a big personality and he knows what he wants and what he doesn't like to do."
Although there are so many breeding stallions in the barn that have to split their focus between covering and sport, Seefeld says the testosterone levels are well under control. 
"All of them are super stallions with a top character and temperament and these boys are super in to separate the working part and the 'funny part'," said Lars. 
The Daily Life
A normal work day starts at 6h30 with a check of all the horses, followed by preparing the first horses for training.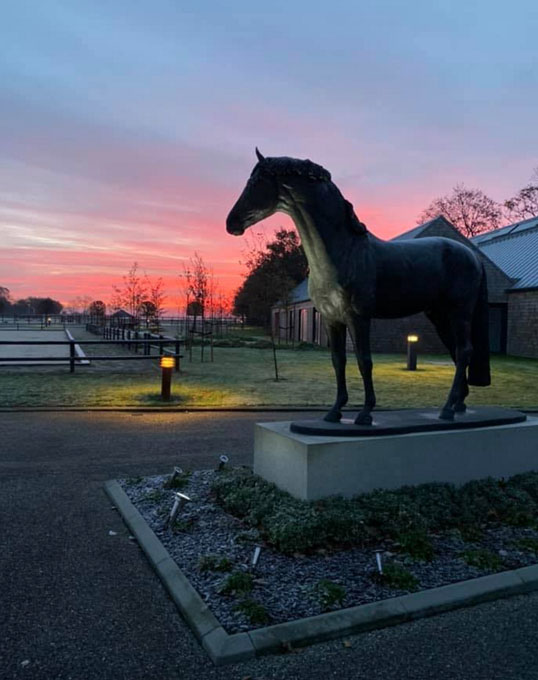 "The first horse goes under the Activo-med blanket for 20 minutes, then I tack the horse and walk it by hand for around 10 to 15 minutes," Lars explained. "After the riding I take care of the horses and make sure that they are happy. I have two co-workers who are helping me to take all horses out, also the breeding stallions. They go to the paddocks, the walker or the grass fields, so they are are coming out twice a day."
Every second week, Lars also does the night rounds and feeds the evening dinners.
Lars also gets to hack the horses.
"If Daniel is not in the stable I take all horses in the forest or arena. It's really important to get the best plan for every single horse. The forest is like the best recharger for every horse," he said. 
Lars also has one horse of his own, a 2-year old stallion by Millennium x Sunny Boy x De Niro, but the maintenance on this boy at the moment is still limited
"He is only two so now he enjoys his time with some friends in the field and has a lot of fun growing up."
The Secret to Happiness
Lars accompanies the top horses to the international competitions and while he loves the buzz of a show atmosphere, he enjoys the down to earth work the most.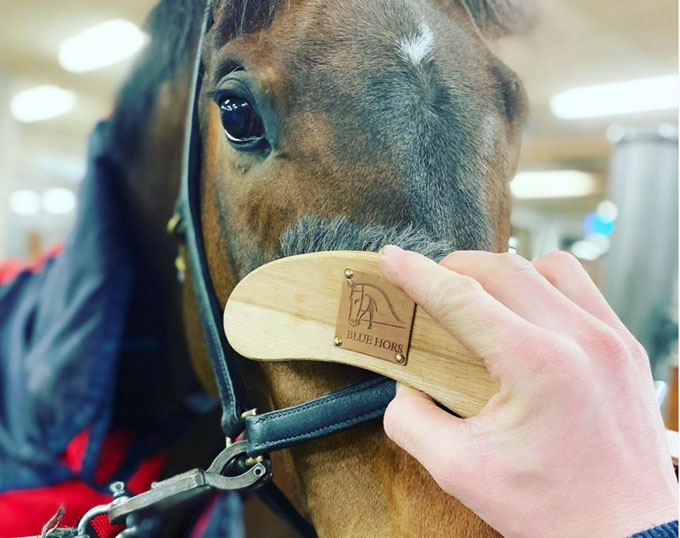 "I am the happiest as a groom when I see the young horses grow up every day and to follow them step-by-step one level more up," said Lars. "Of course it is amazing feeling to be a part of it and help build a foundation for new dressage talents."
His most cherished competition moment so far is when Blue Hors Don Olymbrio almost cracked the 80% barrier at the 2019 CDI Herning. 
"The best part of going to shows is to see all the other people and meet of course the other grooms," he added. "It's such a big community in our horse world and it's such a fantastic feeling to share all the special moments on the shows together with other people and to celebrate this together."
As an experienced groom of top horses, Lars must have a secret grooming tip that makes his horses look at their best. 
"My secret grooming tip is be happy with what you do," he admitted.  "Of course I have also some products that I really prefer. I'm really proud that I can use the products from the Blue Hors Care line every day. They are made by riders for riders. It's really interesting because we work together with the Blue Hors Care team and tell them how they can make the products better. Together we find the best care for the horses."
Looking for a groom or rider for your stable? Check out Eurodressage's Groom's Corner for job offers
Related Links
Mikkala Krog, Groom Extraordinaire of Andreas Helgstrand's Personal Medal Winners
Van Olst Groom Claire James: "No Day Looks the Same for Me, Which is How I Like It"
Robbie Sanderson, Groom with Free Spirit and Total Commitment
Benedicte Stine Olsen, the Princess' Groom, On Gaffa Tape, Golf Carts and Metal Hook Thingies
Weapons, Clocks and Oh Shit Kits, Grooming Essentials According to Casey Nilsson
Steffi Wiegard on Life as Isabell Werth's Show Groom: "You Can Survive with Coffee, Coffee, Coffee"
Alan Davies, Groom Fit for a King
Praise to the Groom, the Hardest Working Professionals in the Equestrian World!