Germany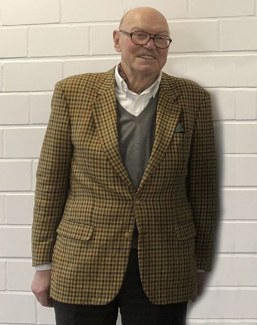 Hans-Dietmar Wolff, a prominent rider and official in German dressage sport, has passed away on 17 June 2020. He was 76 years old and had been ill for a long time.
Born on 25 October 1943 in Warendorf, Germany, Hans-Dietmar Wolff was a lawyer and entrepreneur. He worked as managing director in his in-laws' company "Warendorfer Hartsteinwerke Schräder & Kottrup" until he passed on the position to his son Guido. 
Hans-Dietmar has a long-long commitment to dressage.
Between 1960 and 1980 he was a member of the member of the German A- and B-squads. He was the 1963 German Young Riders Championship and for twenty years became one of the country's most successful dressage riders. He was also at the time one of the few riders who provided his horses proper turn-out in the field instead of keeping them locked in the stall at all times, except for training.
Wolff also fulfilled many official rules. He was one of the first who ruled in the Tribunal of the German Equestrian Federation, he was member of the DOKR dressage selection committee.
He was president of the Förderkreises Olympische Reiterspiele (FORS), a foundation which financially supports owners of top horses in order to keep them in the Germany instead of being sold. Isabell Werth's Gigolo was one of the horses that was FORS supported, for instance, although FORS more recently has been committing to more eventing horses than dressage. 
Wolff was chair of the DRFV Task force Dressage from 1991 till 2018. 
For his lifetime achievements in equestrian sport, the German federation gave him the Rider Cross in gold in 2004. 
He leaves behind first wife Gerda Kottrup, second wife Christiana Wolff (née Schnell) and three children, Tanja, Guido, and Stephan.
Related Links
Good House Keeping: Finding the Right Balance in the Management of Dressage Horses