Denmark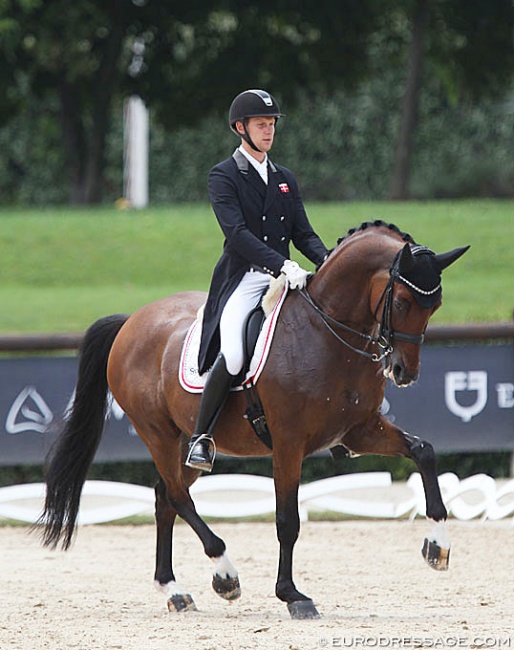 Because the Danish government has removed the travel restrictions to Hungary due to a waning Covid-19 epidemic, the Danish Equestrian Federation has decided to send full teams to the 2020 European Youth Championships in Budapest on 9 - 30 August 2020.
Hungary No, Hungary Yes
On 11 June, one day after the announcement that all age divisions were consolidated at the 2020 EYC in Pilisjaszfalu (HUN), the Danish FN stated that it would not be sending any riders to the Championships.
On 18 June, however, the national travel guidelines already changed and as of 27 June Denmark allows travel to Hungary. Therefore, Danish team selection is possible.
At the time Kimi Nielsen, head of elite sport at the Danish Federation, stated "we are super happy that it now looks like we can send our young talents to the European Championships anyway, because they really deserve the great opportunity and experience that is."
The travel recommendations to Hungary, however, can change in the next few months and Denmark's representation in Budapest will depend on the goverment. 
"Hypothetically, this means that we may risk that the Ministry of Foreign Affairs changes its travel guide to Hungary at some point. If that happens, we will have to rethink what we are doing," Kimi explained. "Right now we are just super happy that it looks like we can have the opportunity to give the other European nations the fight."
Selections Based on Home Visits, Training Camps, CDNs
The Danish Equestrian Federation told Eurodressage that their team selection will depend on home visits, training camps, and results at national shows. 
Dennis Fisker is Denmark's team trainer for the youth riders and he'll be in charge of picking the teams. 
"Dennis has done a lot of "home visits" as well as a couple of boot camps.  We have also had a few national shows and we will send a few riders to (the CDI) Hagen," Nielsen told Eurodressage. "This year we cannot use Hagen as a selection trial as they can only accept very few riders in each group. 
Nielsen continued, "the normal selection path is very difficult to follow this time and will be based on the very few shows, the boot camps and the good knowledge from our National coach."
Photo © Astrid Appels
Related Links
Denmark May Not Field Riders to the 2020 European Youth Championships
Budapest Gets 2020 European Championships for Ponies, Juniors and Young Riders