Hof Auction Baumann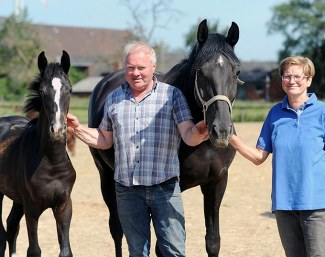 Renowned Westfalian dressage horse and pony breeder Alfons Baumann has decided to end his breeding activities and is offering his prized collection of broodmares, 2020 crop of foals and some young stock for sale in a Yard Auction on 12 September 2020.
The "Hof Auktion Baumann" is run by renowned auctioneer Volker Rauf and will begin at 14h00.
Bidding can be done live at the event as well as online. A collection of 55 mares, foals and youngsters will be auctioned. 
Breeding Success
The Baumann family are well respected and highly decorated breeders in the Westfalian area. At their yard in Rees am Niedderrhein, they have bred champion mares, numerous State Premium Mares, licensed stallions, and top sport horses. Licensed stallions from the Baumann mare lines are Farewell I to IV, Florentianer, Licosto, Dankeschön, Dancing Diamond, Apollon and many more. Baumann bred Westfalian Mare Champions Falbala (2004), Fergana (2007) and Anky (2013).
The family was decorated with the Hans-Bemberg Prize for Breeding Achievement in 2008. 
Only two weeks ago Baumman's Despino, one of Europe's best FEI dressage ponies, won team silver and placed sixth individually and seventh in the freestyle finals at the 2020 European Pony Championships in Hungary.  
The End of an Era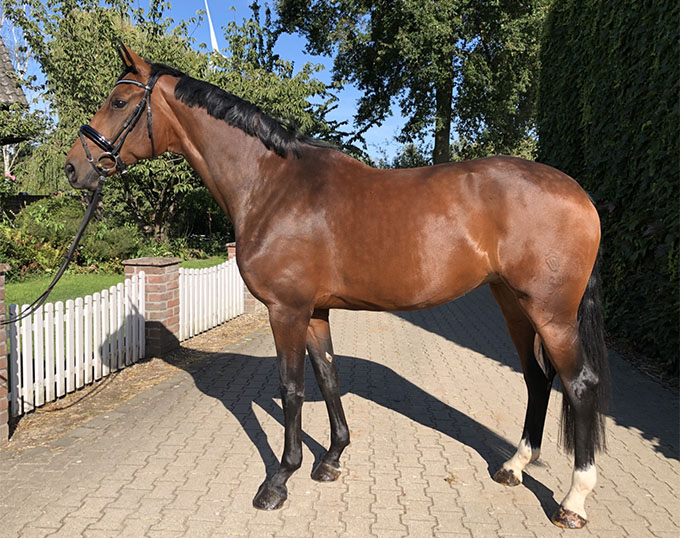 The Baumann couple has no successors who want to continue the family breeding business and therefore ceases its activities and sells their horse stock.
Their entire 2020 crop of foals, as well as the majority of their top brood mares and several young sport horses will be sold via this auction. 
"This is a unique chance for buyers, but a big loss for German horse breeding," said auctioneer Volker Rauf.
The collection includes many diamonds in the rough; young sport horses who are very well bred with top pedigrees and are waiting to be developed into a successful competition horse or brood mare.
This will be a super opportunity to buy a breeding treasure for an affordable price!
Some of the collection highlights are Abelia (by Apollon (by Ampere) out of Westfalian Mare Champion Falbala (by Fidermark x Rosenkavalier).
The 4-year old riding pony Alvin (by A New Star x Nemax) is a dressage pony with FEI quality. Easy to ride, already well trained, this gelding is from the dam line of the licensed stallion Herzkonig NRW. 
The 2020 born filly Dolce Vita (by Diamond Deluxe x Licosto) is an eye-catching beauty with big movements that predict international calibre. This black filly had three top basic gaits and is a breeder's delight. 
Bidding is Easy, Register Online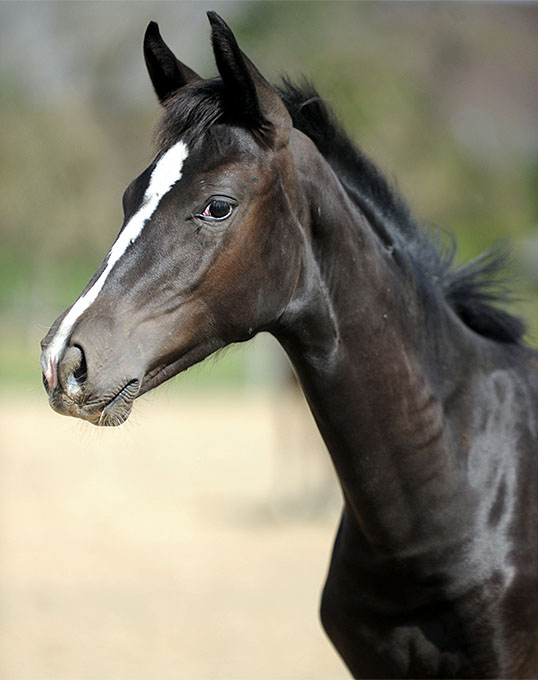 The complete collection of the Hof Auction Baumann  can be viewed online with videos. 
The auction is on 12 September 2020 at Reiterhof Baumann - Wittenhorster Weg 1 in 46459 Rees, Germany, and begins at 14h00.
Bidding can be done live at the event, or online. Please register yourself as a bidder and all will be arranged to assist you in the process.
For more information contact Volker Rauf at Mennrath's auction house, an auction horse by horse people for horse people.