Tannenhof Hybrid Auction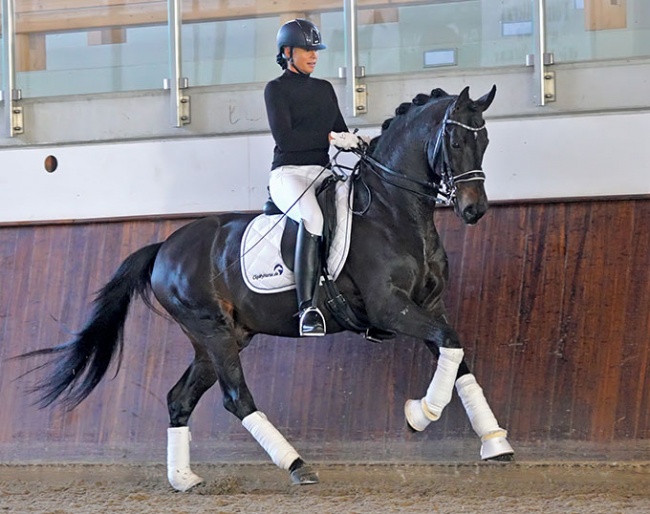 Anyone who wants to draw attention to an auction just before Christmas must have very special highlights in the collection. This definitely applies to the Christmas Auction of the Gestüt Tannenhof, which will start on 18 December 2020 at 18:00 (CET).
As only a few interested visitors are allowed to be on site in Heidenrod-Watzelhain on the Plönzke family's property, this auction will be held as a hybrid auction. Auctioneer Volker Raulf will then accept bids from the arena as well as from the Internet. Of course, the auction of Gestüt Tannenhof will also be broadcasted live on ClipMyHorse.TV.
If you want to learn more about the collection, you can find all information at www.gt-auktion.com.
Four Licensed Stallions
The collection has something to offer for almost everybody in equestrian sport and breeding: From highly talented two-year-old dressage and jumping youngsters to solidly trained young horses, successful Grand Prix horses and licensed stallions.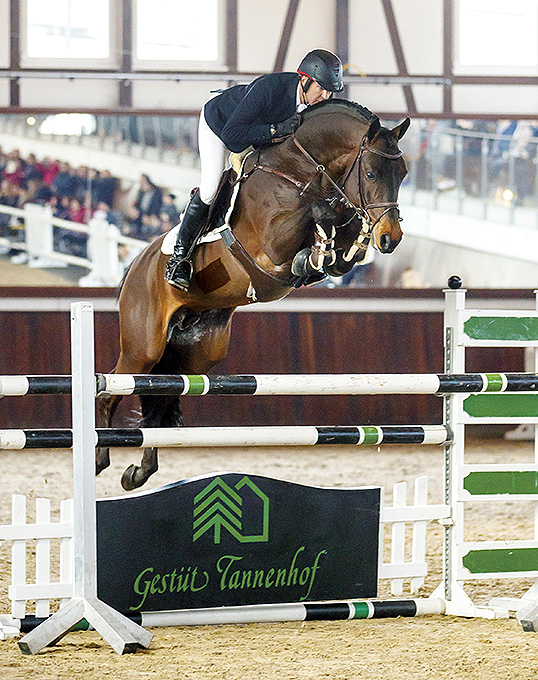 The most outstanding of the entire collection are certainly the four licensed stallions: Chacco Chacco GT, Beckham GT, Chambretto GT and Boateng GT, as well as Belfast, the 11-year-old gelding by Benetton Dream, with whom Anja Plönzke is successfully competing at Grand Prix level.
"Get on and ride" can be said about this horse, because not long ago the dark bay Hanoverian Belfast proved that he also has good skills as a "school master" at the European Championships for Young Riders 2020 in Budapest!
A jumper and a sire with the exceptional qualities of Chacco Chacco GT can certainly be found very rarely at auctions world-wide. Chacco-Blue - Staccato - Grannus - Furioso: What a pedigree! And under the saddle of Andreas Knippling, Chacco Chacco has shown what he is made of with victories in advanced (S***) level show jumping and placings up to S****! The 13-year old stallion is just as successful as a sire! This can be proven by a quick look at the current breeding value estimation, because his name appears among the top 1% of stallions both in the breeding value of young horse test and in the FN (German Riding Association) breeding value estimation for jumping.
Speaking of breeding value estimation: There is another stallion in the collection at the Christmas Auction on December 23rd that has a lot to offer. The 11-year-old winner of the 2012 Southern German licensing for Showjumpers Chambretto GT, doesn't just convince as a dressage and showjumping athlete – but also and especially as a sire. This also reflects in the breeding value estimate for 2020, where the son of Concetto again appears in the top 10% of stallions of the dressage and jumping young horse classes! So this is also a special offer for stallion owners!
Dressage Stallions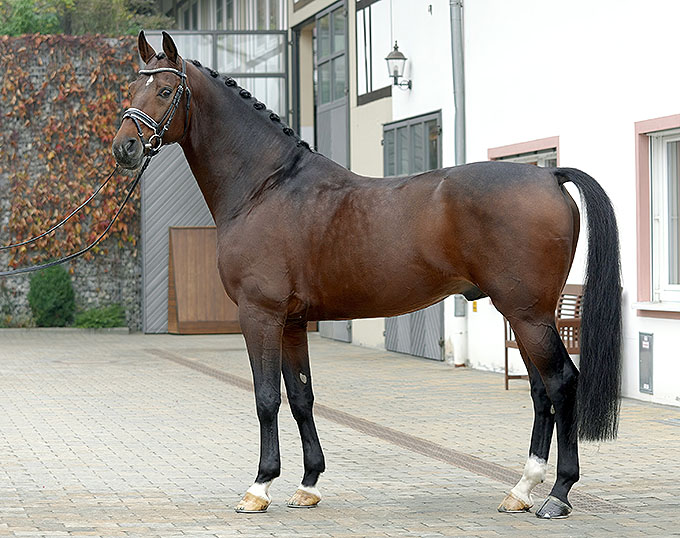 If you are looking for dressage stallions that are successful as athletes in the advanced level and have also proven themselves as sires, you will find what you are looking for in the collection of the Christmas Auction at Tannenhof Stud.
They come in the best sport age: The 10-year-old Beckham GT is victorious up to advanced (S*) level and is currently being prepared for Grand Prix. The son of Bordeaux out of a dam by Sir Donnerhall I is also very interesting as a sire due to his highly topical bloodlines. This also applies to Boateng GT (by Breitling W - Donnerschlag). The 8-year-old has achieved victories in medium classes and placings in advanced level.
Easy Bidding, Register Online
Of course, prospective buyers have the possibility to test ride their favourites after prior registration.
Those who would like to be advised in a personal conversation will find the contact details of the contact persons under www.gt-auktion.com.