Interview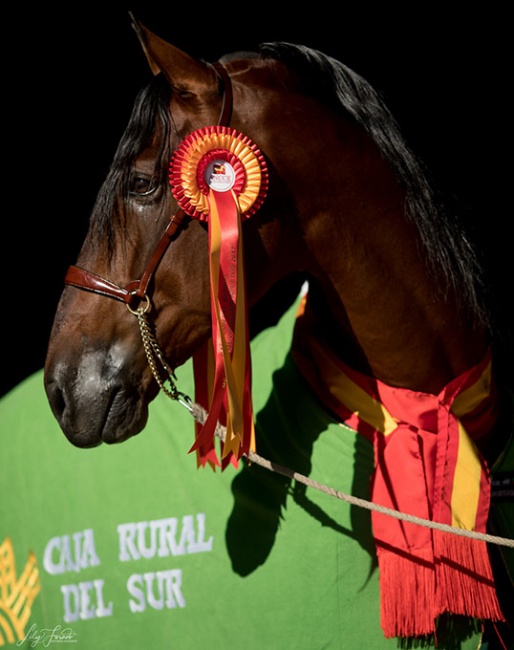 The 11-year old PRE bred stallion Atrevido Mango made history in 2017 when he achieved the remarkable triple crown at SICAB, winning the World Functionality Championship, World Championship of Movement and Absolute World Championship.
Bred by Yeguada Andic and owned by Jesus Jiménez, Atrevido Mango (by Colombiano X x Perdigon XVIII x Deco x Albero II) has proven to be an outstanding stallion at stud, producing top offspring on American soil.    
Jesus Jiménez, owner of Rancho los Jímenez, has dedicated many years to breeding and promoting P.R.E. horses.  He is the founder of one of the biggest and most extraordinary successful P.R.E events in the USA:  Feria del Caballo Español and he currently serves as a board member of United States PRE Association.
What are your breeding lines?
We have a large variety of breeding lines from Escalera, Bohorquez and Bocado.
What characteristics define the horses you breed?
We try our best to breed the most complete horse we possibly can featuring morphology, movement and overall health.
As one of the biggest breeders of P.R.E on American soil, what do you like most about the Spanish horse?  What captivated you about this breed?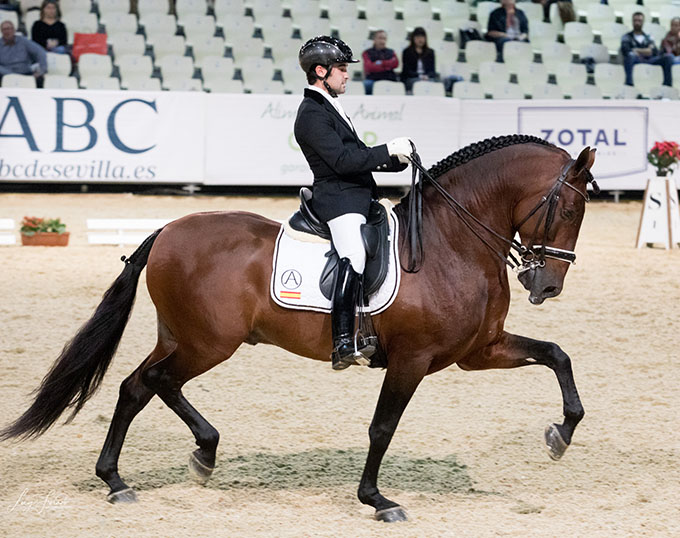 When we first saw Spanish horses, we realized that they were very noble with great temperament. We were convinced that Spanish horses have all the characteristics we were looking for and that is the reason why we exclusively breed Spanish horses.  
Can you tell us more about Atrevido Mango? How does it feel to have a horse of such a level in your stable?
It's an honour to have a horse like Atrevido Mango in our stable and home in the United States. He is a horse that passes on his own characteristics to his offspring.  Atrevido Mango transmits beauty, elegance and athleticism. He is the real Spanish horse we were looking for breeding. Atrevido Mango is one of a kind and is qualified as is one of the P.R.E best stallions.
How would you describe la Feria del Caballo Español to a foreign PRE lover?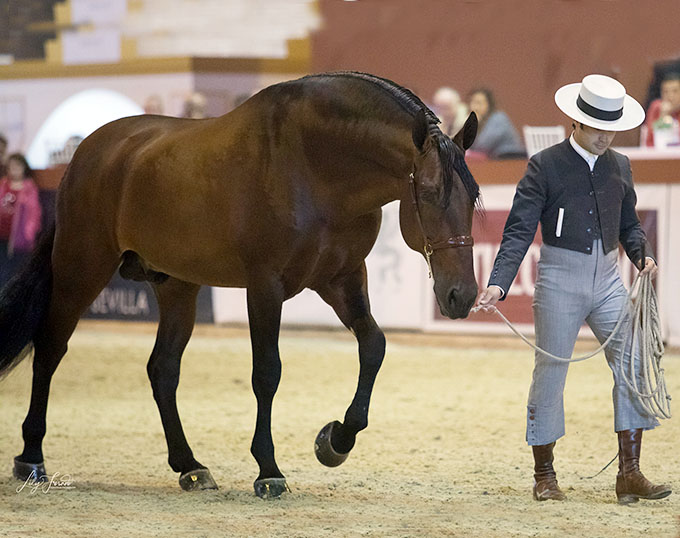 Most of our foreigner supporters love the variety of what Feria del Caballo has to offer. In the mornings, Feria offers P.R.E conformation and functionality shows and, in the afternoons, we wrap up with horse entertainment and performing exhibitions.
What would the reasons be to not miss la Feria del Caballo Español?
You don't want to miss out on the competitive morphology classes. We have horses, trainers and breeders competing from all over the world. For the afternoon event, we end the day with live entertainment and Mexican traditional style exhibitions. Overall, watching a variety of horses from all over America in the same arena is something you truly don't want to miss.
Discover the Feria del Caballo Espanol at www.feriadelcaballoespanol.com
Learn more about the U.S. PRE association at www.usprea.com
Photos © Lily Forado
Related Links
North American Breeders Shine at 2020 SICAB
P.R.E "Kabileño VIII" Receives the Distinction of Elite Stallion
PRE Studbook Registered Over 11,000 Horses in 2018
SICAB and Working Equitation: The Ultimate Iberian Experience
SICAB Dressage Qualifiers to be Held in Great Britain in 2017