Germany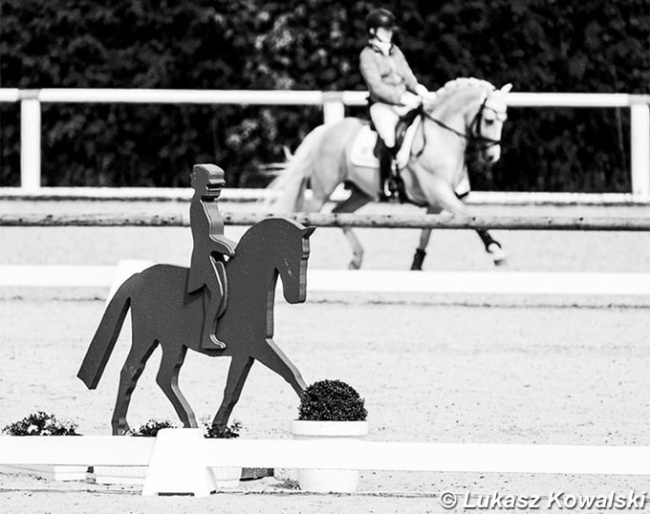 The German team trainers have selected the riders for the 2021 CDIO-PJYR Hagen "Future Champions" at Hof Kasselmann on 9 - 12 June 2021. 
The event has been marked as the first official German team selection trial for the 2021 European Pony, Children, Junior and Young Riders Championships taking place in Strzegom (POL) and Oliva Nova (ESP) in the summer. 
The strongest performing pairs at the 2021 Preis der Besten have been picked for the CDIO Nations' Cup teams, the other contenders will go into the normal tour. 
Interesting selections are German junior team rider Allegra Schmitz-Morkramer with Lavissaro, who will ride on the Junior CDIO team despite missing out on the Preis der Besten. German team rider Anna Middelberg, who couldn't compete Blickfang at the Preis der Besten because of a colic scare, has been relegated to the CDI-Y tour to prove form.
Biggest absentee this season is last year's European gold medal winner Valentina Pistner with Flamboyant. 
Team Contenders for Hagen
The German team contenders for Hagen are:
Children - CDIO
Clara Paschertz - Danubio OLD
Martha Raupach - Jack Sparrow
Lara Lattermann  - Soleil de la coeur H
Children - CDI
Katharina Dülffer  - Darling
Leonie Honnefelder - For Deluxe
Lotta Plaas  - Balsamico
Justus Buch  -  Der kleine Prinz
Maria Teresa Pohl  - Harlem D
Sophia Maria Günther  - Nikita
Cesarine von Eicken  - Fürstenliebe de
Kira Marie Hladik  -  Fine Rose.
Reserve: Birte Bunte on Tomahawk's Girl, Ella Thielkes on Connchico, Margareta Werle on Darley's Springtime. 
Pony Riders - CDIO
Rose Oatley - Daddy Moon
Antonia Roth  - Daily Pleasure WE
Julie Sofie Schmitz-Heinen  -  Carleo Go. 
Pony Riders - CDI: 
Antonia Roth  - Dark Delight B
Antonia Busch-Kuffner -  Kastanienhofs Cockney Cracker and Nike's Newcomer
Lana-Pinou Baumgrütel  - Nasdaq 
Paulina von Wulffen  - Top Queen H
Marlene Maria Binder  - De Long
Jona-Emily Bomberg - NK Cyrill
Clara Paschertz  - Celebration  
Maleen Kohnle  - Dabia Dior. 
Junior Riders - CDIO: 
Jana Lang - Baron
Lucie-Anouk Baumgürtel - Hugo
Allegra Schmitz-Morkramer - Lavissaro.
Junior Riders - CDIJ: 
Jana Lang - Davy Jones
Rose Oatley  - Rock Revolution
Shona Benner  - Dancing Florencia and Brisbane
Lena Merkt  - Sarotti Mocca-Sahne
Vivien Borgmann - Especially
Nina Sue Neumann  - Bella Rouge
Kenya Schwierking - Cecil
Lara Middelberg - Barclay.
Reserve: Emma Nielen on Fazz vh Bloemenhof, Laura Amelie Borges on Schattentänzer.
Young Riders - CDIO
Luca Sophia Collin - Descolari
Elisabeth von Wulffen - Fiesta Bonita
Helena Schmitz-Morkramer  - Lifestyle.
Young Riders - CDI:
Anna Middelberg - Blickfang HC
Laura-Franziska Riegel  - Dior
Emely van Loon  -  FBW Despereaux
Helen Erbe  - Serano
Theresa Friesdorf  - Quotenkönig
Julia Rohmann - Roma Cherie
Henriette Schmidt  - Rocky's Sunshine
Sophia Ritzinger- Hayden HR and Just Perfect.
Reserve: Ophelia Shalom on Dolce Fita, Anna Derlien on Holly Golightly.
Photo © 
Related Links
Oatley, Paschertz, Baumgürtel, Collin Win 2021 Preis der Besten