2021 PSI Auction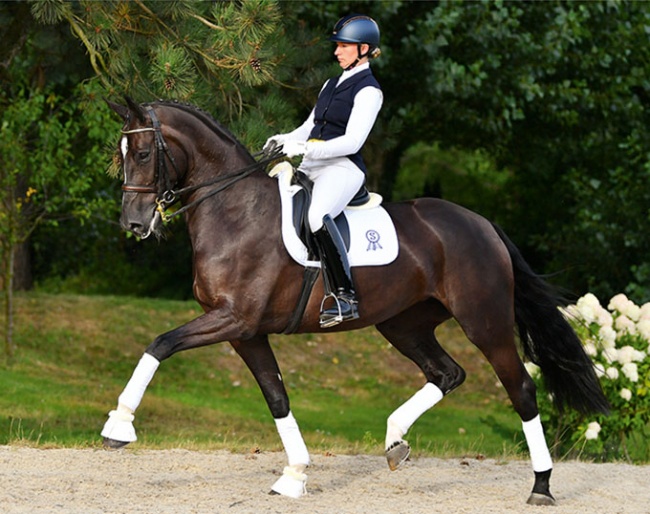 The 6-year old Oldenburg mare Deltano is an exciting horse in the  2021 PSI Auction collection. Sired by Olympic Grand Prix stallion Dante Weltino, this dark bay mare is on her way to the big sport with exceptional talent for piaffe and passage like her daddy.
The 2021 PSI Auction is rapidly approaching on 11 December 2021. Renowned for being the best auction to source the highest quality of dressage and show jumping young horses for more than three decades in the world, PSI combines unparalleled quality and service. 
Deltana
The 6-year old Deltana (by Dante Weltino x Charon x Pablo) is one of the most polished treasures of this year's P.S.I. collection.
She is already quite advanced in her training and would easily be a horse to start in the junior level competition or developing Prix St Georges horse tests in 2022. 
She goes easily in the snaffle and double bridle. She moves easily in front of her aids and gives the rider a great feeling in the saddle. 
The foundations for a career in the big sport have been laid. 
2021 PSI Auction Horses Move to Ankum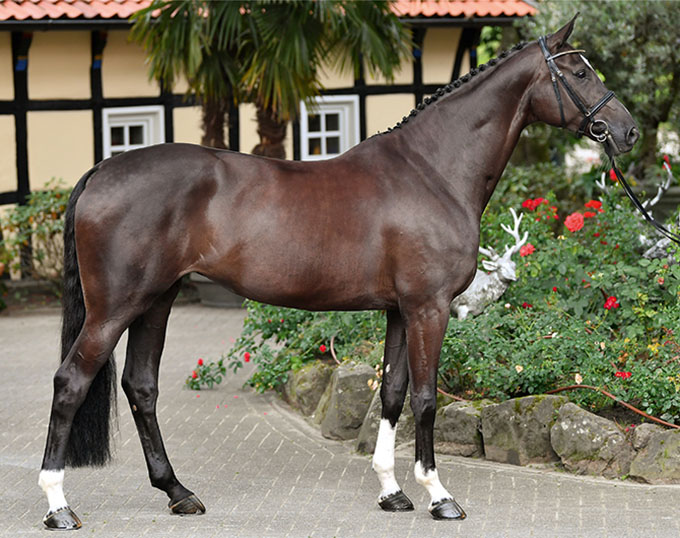 All PSI auction horses have now moved to Ankum, Germany, where the PSI Auction will take place on 11 December 2021. 
Try-outs and viewings are now taking place there.   Get in touch with the PSI team, either face-to-face, by phone, Facetime or any other digital means of communication to schedule a viewing or to see the vet reports. 
The first live presentation of the dressage horses will take place in Ankum from 6.00pm on 4 December 2021. Of course all horses can be viewed and test ridden before that at their home, Hof Kasselmann in Hagen. 
Francois Kasselmann 
Tel.: + 49 (0) 171 – 496 986 5
Email: f.kasselmann@psi-sporthorses.de
Ullrich Kasselmann
Tel.: +49 (0) 171 – 412 375 5
Email: Info@psi-sporthorses.de
Michael Holtgers
Tel.: + 49 (0) 171 – 621 027 5
Email: info@psi-sporthorses.de
Hartmut Lammers
Tel.: + 49 (0) 175 – 650 558 0
Email: info@psi-sporthorses.de
Ullrich Henschke
Tel.: + 49 (0) 171 – 704 047 7
Email: info@psi-sporthorses.de
Insa Hansen
+49 (0) 172 4556216  
Frederic Wandres
+49 (0) 171 338 76 87