PSI Auction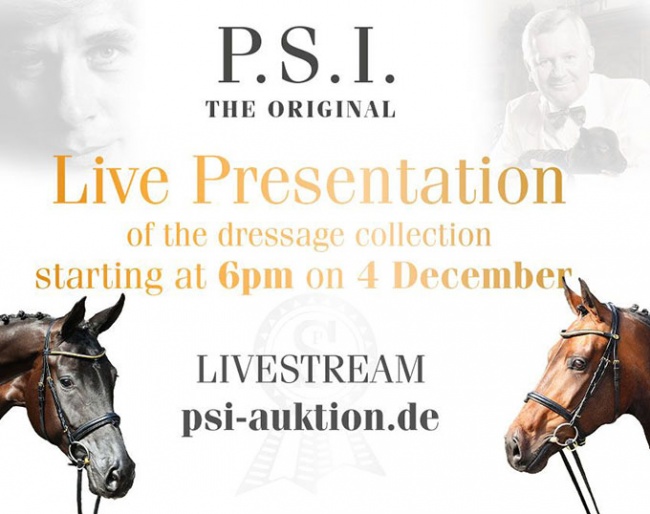 Performance Sales International (PSI) is presenting its dressage collection to the public today 4 December 2021 at 6 PM (CET) in Ankum, Germany. The presentation will be streamed live here. 
The expert team of PSI riders will show the outstanding young horses under saddle. The presentation will allow viewers to get an up-to-date impression of the auction candidates, compare the video footage from August and admire their progress in training.
PSI Auction in a New Format
This year's Auction will be presented in a new format: The event will start with a reception at 5 pm at the P.S.I. Auction Centre in Ankum, the auction will begin in the course of a culinary and equestrian gala evening from 7.30 pm.
For more information on the event and how to obtain your personalised admission tickets, please get in touch with the PSI sales team via the details below.
Highlights in the Collection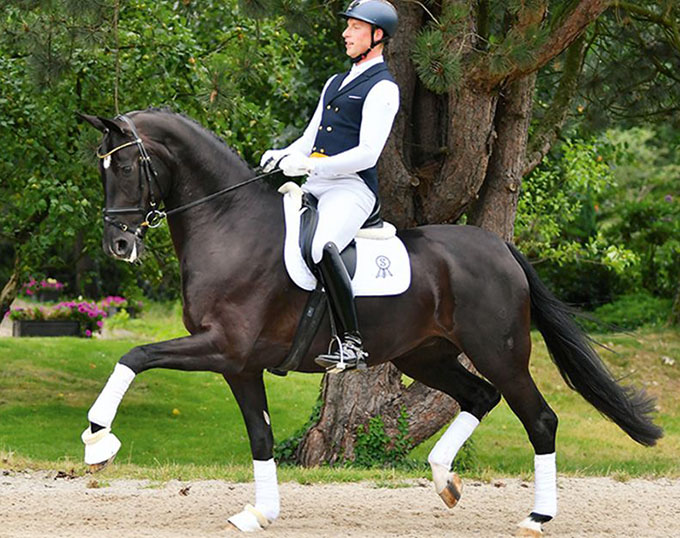 A very special talent of this year's P.S.I. collection is catalogue no 1, the 4-year-old Oldenburg gelding Global Power (by Grey Flanell - Don Frederic - Diamond Hit) who impresses with his powerful physique, generous shoulder freedom and active hind leg. His grand-dam's full sister, Blue Hors Loxana was highly successful in sport under Daniel Bachmann Andersen. The same bloodline also produced the talented Schockemöhle stallion Vivaldon.
Catalogue number 5 and 23 need almost no introduction: Fashion Prinz (Fürst Romancier - Sarkozy) and Fürst Bayram (Fürstenball - Sir Donnerhall I) are already champions after taking out the four- and five-year-old titles at the Oldenburg State Championship in Rastede this summer.
Catalogue no 2, Total Target (by Total Hope - Bretton Woods - Sir Donnerhall) is already an international winner of her age group. Having easily mastered her Bundeschampionat qualification with an impressive score of 8.8, Total Target went on to winning the final test for five-year-old dressage horses at the CDI Samorin.
Customer Service and Advice
Dreams and emotions play a significant role in the search for the perfect equine partner. Don't be afraid to share your dreams with PSI, because together they can turn them into reality. I
If you have any further questions about any P.S.I. Auction horse or the Auction in general, our sales managers are always available to help and support you — face-to-face in Hagen, Mühlen and Ankum, or by phone, Facetime and all other digital means of communication.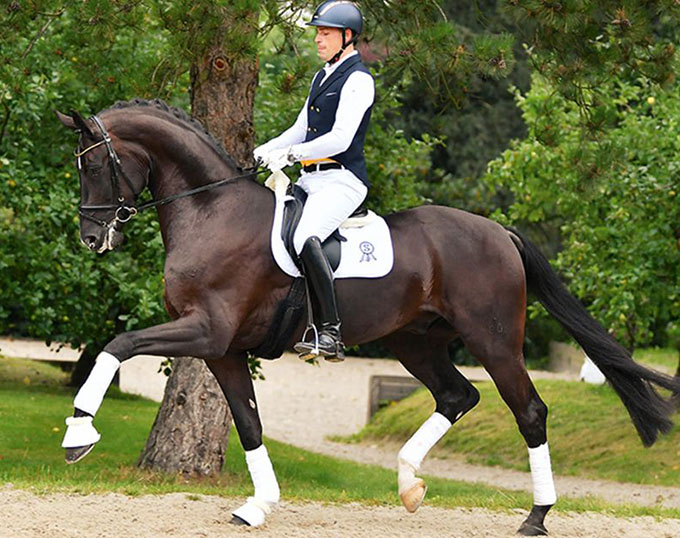 The P.S.I. Auction horses can still be tried out in Ankum until the auction on 11 December
To make an appointment, contact:
Francois Kasselmann
Tel.: + 49 (0) 171 – 496 986 5
Email: f.kasselmann@psi-sporthorses.de
Ullrich Kasselmann
Tel.: +49 (0) 171 – 412 375 5
Email: Info@psi-sporthorses.de
Michael Holtgers
Tel.: + 49 (0) 171 – 621 027 5
Email: info@psi-sporthorses.de
Hartmut Lammers
Tel.: + 49 (0) 175 – 650 558 0
Email: info@psi-sporthorses.de
Ullrich Henschke
Tel.: + 49 (0) 171 – 704 047 7
Email: info@psi-sporthorses.de
Insa Hansen
+49 (0) 172 4556216  
Frederic Wandres
+49 (0) 171 338 76 87