Bits 'n Pieces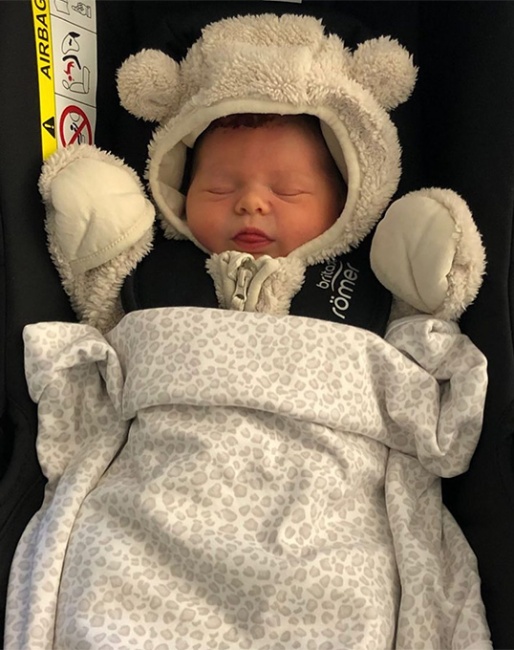 Swedish professional dressage rider Marina Mattsson gave birth to her first child, a baby girl named Lexie, on 6 January 2022. Father is  Alex Andersson, a racing car driver who drives for Marina's employer Patrik Hannell's team. Mattsson, who last competed internationally as an Under 25 rider in June 2019, works for Patrik Hannell. "With a dressage rider for a mother and a racing driver for a father, this little girl will surely have an appetite for horsepower," Hannell wrote. 
The British Young Horse Champion Newton Tiger has been sold to Irish dressage rider Lilly Kelly. Newton Tiger is a 6-year old AES registered mare by Blue Hors First Choice out of Smash Hit (by Sandro Hit). She is bred by British Grand Prix rider Anna Ross. Under her assistant rider, Irish Alex Baker, Tiger represented the U.K. at the 2021 World Young Horse Championships in Verden, where she finished fourth in the 5-year old consolation class. Tiger went on to win the 2021 British Young Horse Championships. New owner Lilly Kelly is studying at Hartpury University in the U.K.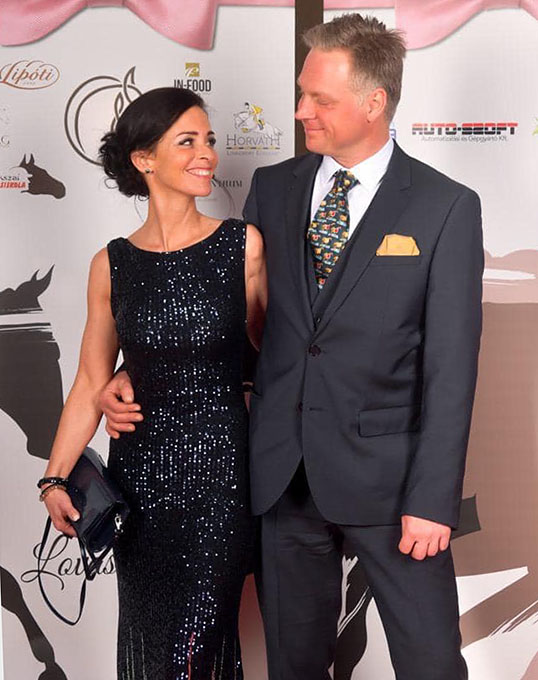 Two colts have been entered for a special 35-day stallion performance test which Danish Warmblood is organizing this month and which will conclude on 16 February 2022.  They are the 4-year olds MSJ Q (by Quantensprung x  Bordeaux x  Sir Donnerhall), owned by Lone Boegh Henriksen, and Zico (by Blue Hors Zackerey x Tomahawk x De Niro), owned by Helgstrand Dressage.
Hungarian Grand Prix dressage team rider Aniko Losonczy got engaged on the morning of her 40th birthday on 5 January 2022. Her partner of three years, Barna Komjáthy, dropped down on one knee and asked her to marry him. Komjathy rode dressage in his teenage years but allergies forced him to quit riding. A literary translator by profession, Barna has the degree of agricultural engineer but followed his passion for books. Congratulations!
German horse dealer Mareike Mimberg and her partner, young horse trainer Philip Hess got engaged on 18 December 2021. The couple are both specialised in young horses. Mimberg is based with her business in Bielefeld, while Philip works out of Göttingen.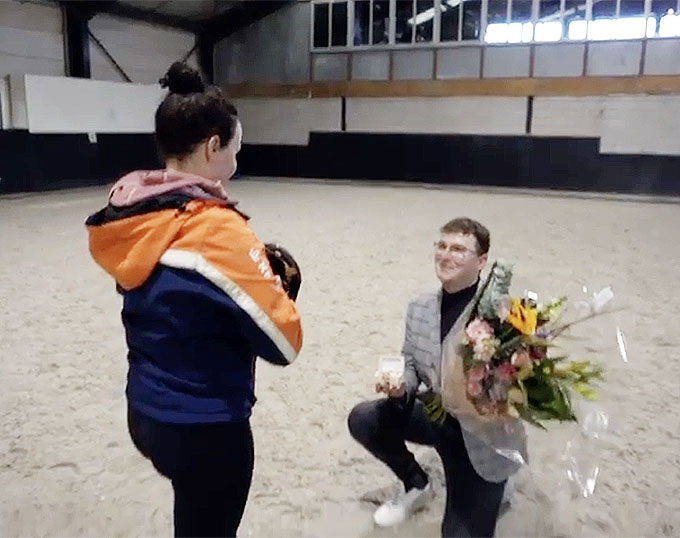 Dutch Grand Prix rider Jeanine Nieuwenhuis has much to celebrate in 2022. She just started her independent business and on 22 January 2022 got engaged to her life partner, Jeffrey Den Hollander. He surprised her on their two-year anniversary by going down on one knee and proposing marriage. Nieuwenhuis said yes. "Our 2 year anniversary and then you totally surprised me," the former European Under 25 Champion took to Instagram. "Of course I want to marry you! I know you love me, because on the days that I fall apart you pick up the pieces and put me back together."
Dixit
We spotted this quote from Carl Hester in one of his columns in Horse & Hound. A laudatio to Frank Kemperman, former chair of the FEI Dressage Committee: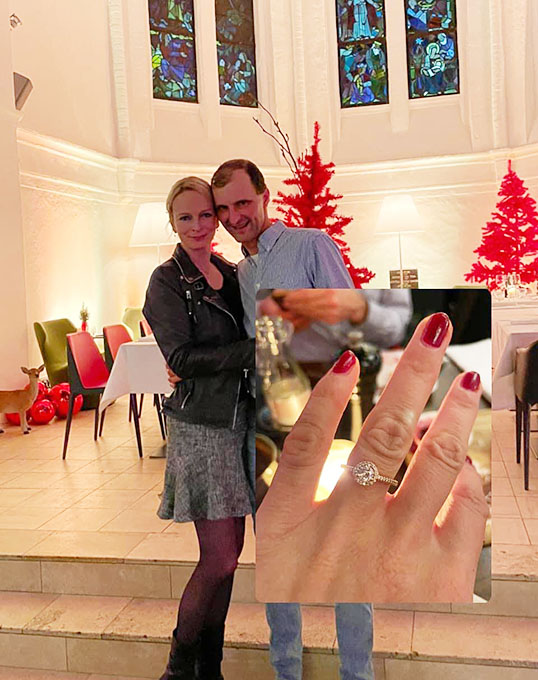 While we can argue that four on a team is better than three for horse welfare across all disciplines, Frank's right to say, as he does in his "end of term" report, that the Tokyo Olympics format worked well with some details to be ironed out.
Looking at the recent changes within dressage, like shorter grand prix tests for the World Cup circuit, and new competition formats as at the Olympics, Frank has always tried to keep the principles of dressage in mind and managed a balancing act to make our sport more spectator-friendly and accessible. Many riders resist change, so it is worth questioning whether a rider could have steered the sport in the direction it has taken. Many ideas caused resistance in the beginning, so it needed a person who could hold fast and steer, which Frank did.