Mount St. John Online Auction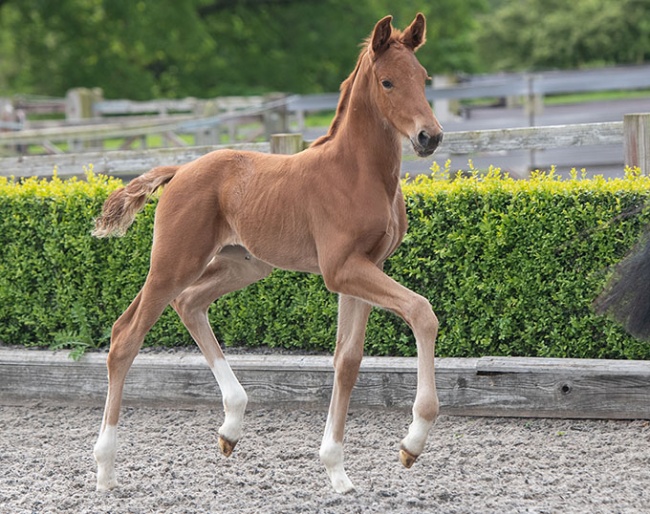 Mount St John (MSJ) Stud offers its second online auction of 21 dressage foals. This year for the first time, half of the foals have been born at the stud in North Yorkshire, UK, and the other half in NW Germany, on the Dutch border.
World Class Damlines
MSJ is renowned for its world class damlines focusing on sport with a high proportion of embryo transfer which are clearly stated as such in the individual lots' text description. 
This world class collection includes a selection of some of the most exciting damlines available for dressage worldwide, combining some of the best of the German and Dutch lines.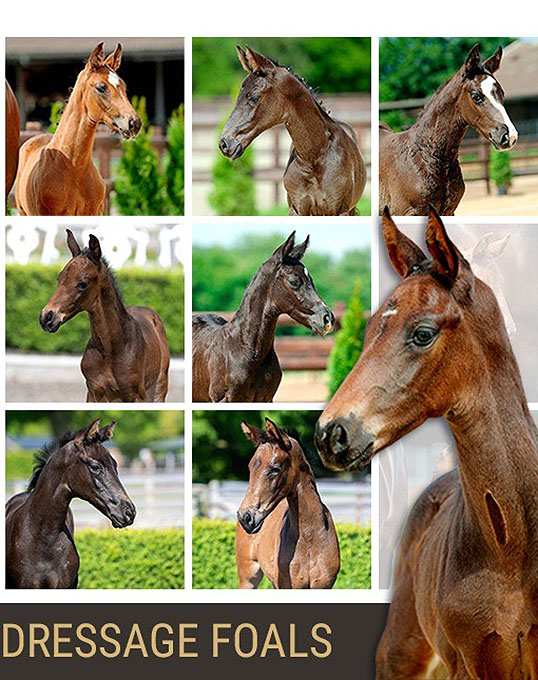 Families such as Vivaldi, Totilas, Freestyle, Desperado FRH, Johnson, VIP, Zoom, Toto Jr, Jameson, Le Formidable all have close relatives in the collection, as well as many other rising star mares from the MSJ sport program, who have embryos or siblings in the auction too.
"This is certainly our best collection of foals so far, we have always been known for selling excellent colts with top pedigrees, and super foals to elite riders, however we are also offering in this collection what we believe to be some world class filly options too in response to previous requests," states Emma Blundell, managing director of Mount St. John.
Bidding from 27 June - 2 July 2022
Bidding opens Monday 27th June and completes on the evening of Saturday 2nd July, follow the link here to see the full collection…
MSJ in the UK, or Klaasen in Germany, are both able to offer boarding for your foal for the short or long term after a successful purchase.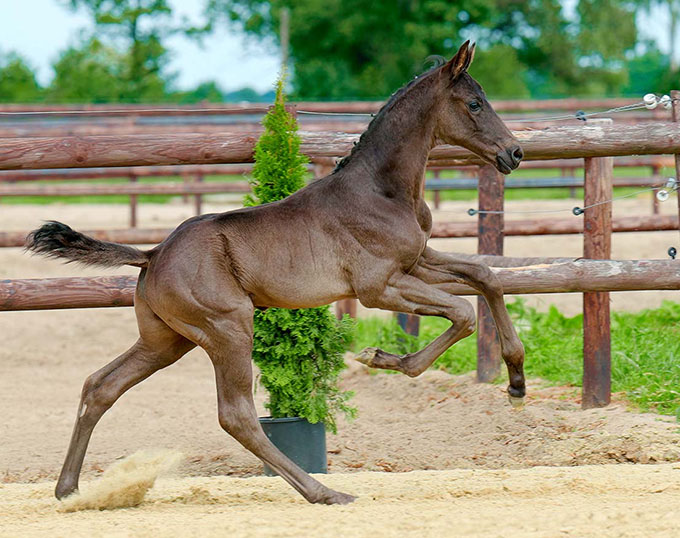 The purchase price includes all costs and keep until weaning at 6 months of age and compulsory insurance too. 
Emma Blundell is available to discuss any questions or personal recommendations about the collection or individual foals, and the MSJ office are also available to assist with transport anywhere in the world for your weaned foal, or youngster later on, for all successful buyers.
Contact Details
Office +44 1845537102
Mobile & WhatsApp +44 7940 540442
Email: emmablundell13@gmail.com
https://www.mountstjohnequestrian.co.uk