Oldenburg Auctions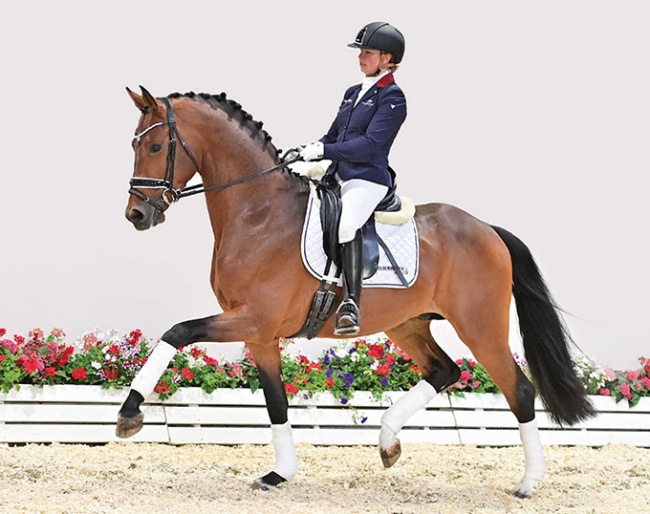 The 97th Oldenburg Autumn Elite Auction will kick off on Friday, September 30 in Vechta (GER) with the presentation of the dressage horses.
At 7:00 p.m., the horses will be presented by dressage horse marketer Thomas Rhinow and Ute Fisser-Hülsmeier in the auction hall of the Oldenburg Horse Center in Vechta.
The presentation offers customers the opportunity to see their favorite live before the auction. Afterwards, the Oldenburg World Championship medal winners and Bundeschampions will be honored and later celebrated with a World Championship and Bundeschampionat party. All spectators are cordially invited. Entry and 50 liters of beer are free of charge.
Collection Highlights
Over 40 quality riding horses for dressage and show jumping can be found in the 97th Fall Elite Auction, which can be tried out until September 30, such as:
Charming youngster from one of the best dressage families worldwide: Song of Joy (by Sandro Hit - Don Schufro – Figaro). Song of Joy is the sonorous name of this strong-moving youngster from the Uthoba family. His brother is none other than Olympic star Jimmie Choo
A powerful Conthargos daughter with excellent jumping ability: Charlotta (by Conthargos - Celano - San Carlos). Dam Celina is sister to three 1.40 m and higher successful show jumpers. Out of the line: The 1.55 m successful Boa SB/Katharina Rhomberg, AUT.
Beautiful eye-catcher with lots of charm and drive, just wow: Fellini (by For Romance II - San Amour I - Caprimond). Charming stallion with excellent basic gaits, who will capture the heart of every dressage fan out of an East Prussian influenced dam line.
Live Presentation of the Collection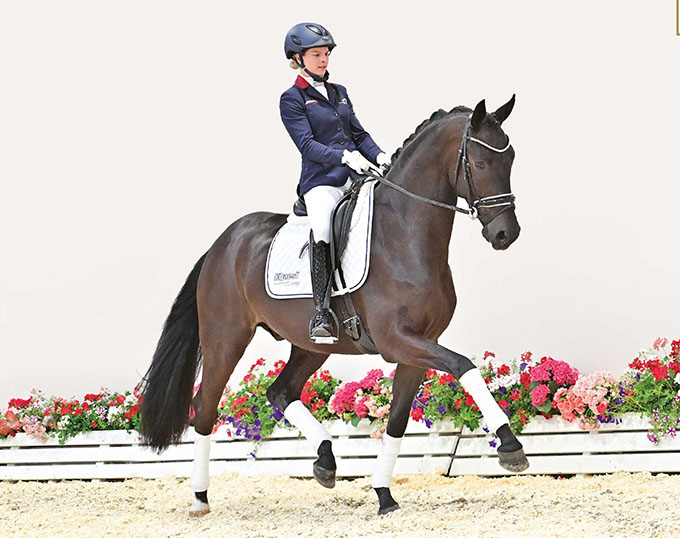 On Saturday, October 1, the presentation of the elite foals will take place on the outdoor arena of the Oldenburg Horse Center Vechta at 12:00 p.m. Customers will have the chance to examine the foals live for the last time before the auction begins, accompanied with expert commentary from marketer Thomas Rhinow and auctioneer Thorsten Castle.
Around 35 elite foals by star sires such as Fynch Hatton, Dynamic Dream, Bonds, Chacco-Blue, Hardrock Z and Taboulet Z will be waiting for your bid on October 1 from 3:00 pm.
Please note that the vet check of the foals will already take place on Friday, September 30 at 3:30 p.m. at the Oldenburg Horse Center in Vechta. If you have any questions regarding the vet check, please do not hesitate to contact our auction office.
Contact auction office:
Elisabeth Geberding, phone +49(0)4441-935512, e-mail geberding.elisabeth@oldenburger-pferde.com
Heike Arends, phone +49(0)4441-935531, e-mail arends.heike@oldenburger-pferde.com
Please click here to be redirected to the entire collection of the 97th Fall Elite Auction.