U.S.A.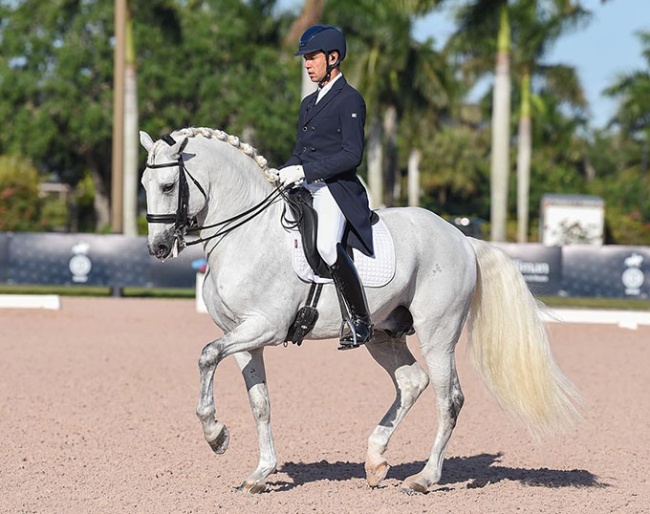 The rising Grand Prix horse Hobbit has been sold to U.S. buyers Jade Watts Gonzales and Terri T. Watts.  The 11-year old Lusitano was competed at international medium tour level by Portuguese Tiago Ernesto.
Hobbit Interagro is an 11-year old Brazilian bred Lusitano by Bungo Interagro out of Radiosa (by Larapio). 
Under the American based Portuguese rider Tiago Ernesto, the grey stallion made its international show debut at small tour level in February 2021 in Wellington, Florida. In 2022 the pair moved up to Medium Tour level and captured four second places out of four CDI starts. 
Owner Rafael Chavez Monzon of Haras Dos Cavaleiros sold Hobbit to the American dressage duo Terri Watts and her daughter, Jade Watts Gonzales.
Watts Mother - Daughter Duo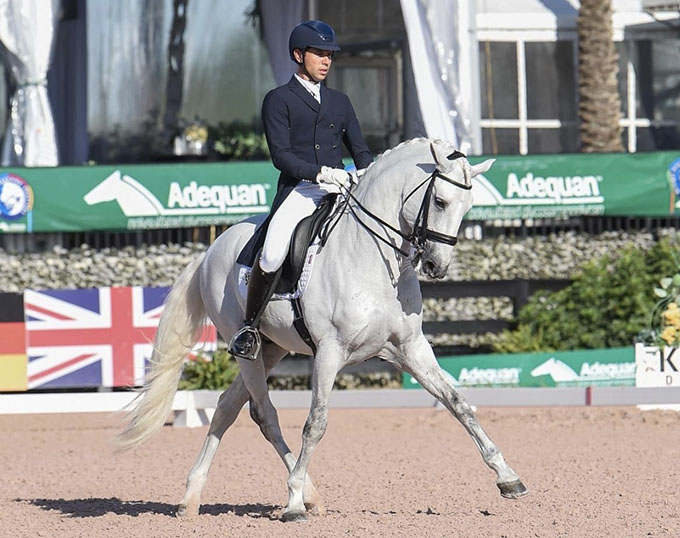 The Watts mother - daughter duo are avid horse lovers with a keen interest in dressage, Iberian horses and working equitation.
Terri instilled the love for horse in her daughter Jade and introduced her to riding at the age of 7. Jade first competed on the hunter circuit before quickly landing in the jumpers when she was in high school.
"The sport became a lifestyle and I never looked back," Jade told Eurodressage. "My dressage introduction came about seven years ago while training a couple of horses that needed the incredible benefits of dressage such as the improved flexibility, muscle conditioning, and rideability."
Her passion for dressage was fuelled and both Terri and Jade are now chasing their USDF medals. 
Love at First Sight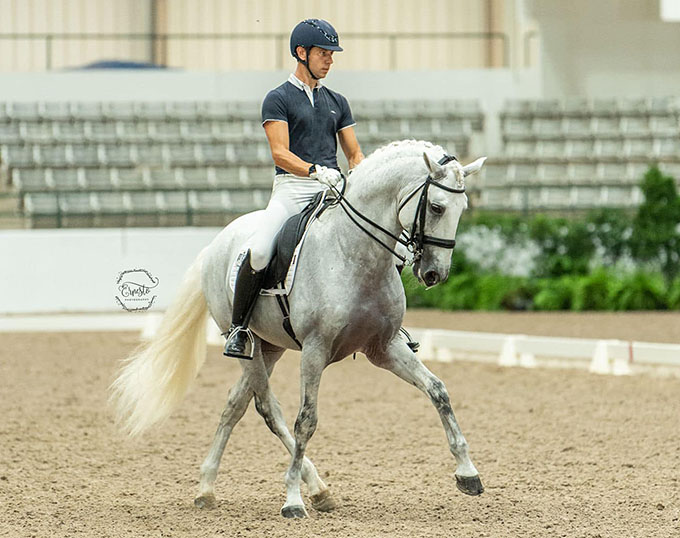 The two are based in Texas but spend their winters in the heart of American horse sport: Wellington, Florida. 
They first spotted Hobbit Interagro when Haras dos Cavaleiros imported him to the United States in 2016. 
"He was a young and stunning, dark grey stallion with such a soft and elegant demeanour," said Jade. "I thoroughly enjoyed watching his graceful moves up the levels during his training with Tiago."
Jade continued, "Hobbit's quiet nature, yet proud stallion presence has always captured my attention.  He is a very generous horse, has a great spirit of sacrifice, and amazing disposition."
A Future with Tiago at Grand Prix Level
The opportunity for the Watts duo arose to purchase Hobbit Interagro and they did not hesitate a moment. They also decided not to break up the partnership and Tiago continue producing the licensed stallion to the highest level.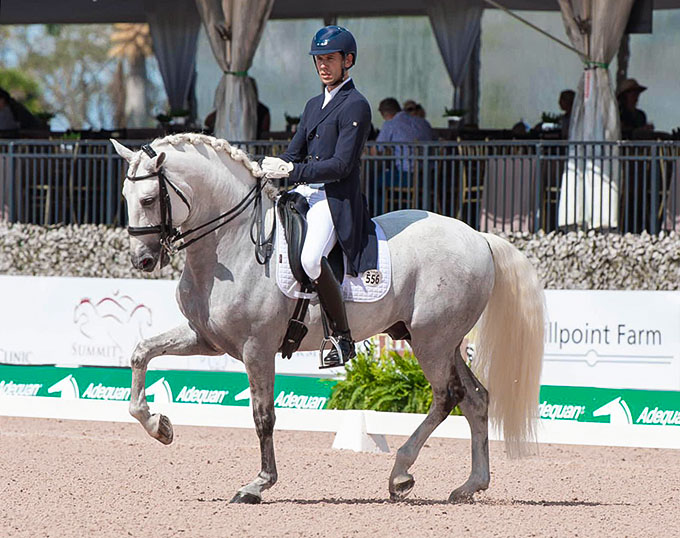 "I chose for Tiago to retain the ride not only because I have been fortunate to witness and be a part of his training system for over 10 years, but also because of the obvious admiration this stallion and rider have for each other," said Jade. "Hobbit seems to love his job and consistently improves under Tiago's patient guidance."
Hobbit made his Grand Prix debut with a winning 71.3% at a regional show in Magnolia, TX, in July. The stallion showcased his qualities for the collected movements and there is much more in the tank. He will compete at the 2023 Global Dressage Festival in Florida. 
"Hobbit will return to Wellington for the 2023 competition season," said Terri. " We look forward to introducing him and be able to show his incredible potential as a competitor as well as a stallion since he has great offspring already! Our goal this coming Season, is to have the opportunity for a European tour."
Photos © Ernesto - private
Related Links
Benjamin Ebeling Wins 4* Special on Dad's Indeed at 2022 CDI-W Wellington
After Four-Year CDI Break Eliane Van Reesema's Codiak Finds Winning Form at 2022 CDI-W Wellington
Koschel and Dünensee Find Winning Stride on Final CDI of 2022 Global Dressage Festival