Great Britain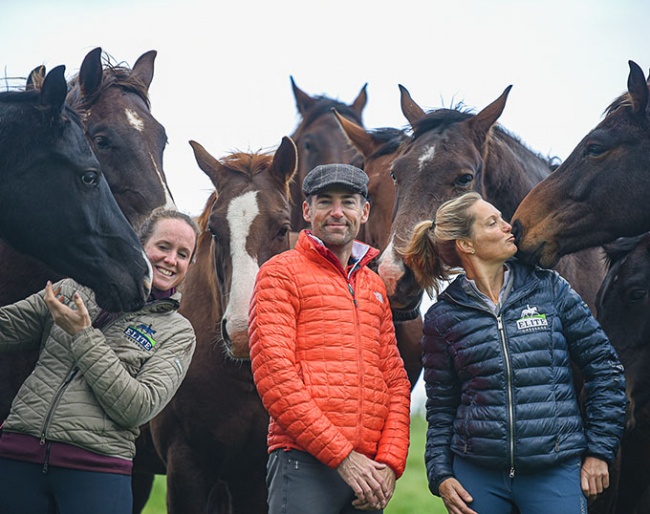 Elite Dressage team continues to build a world class reputation for the breeding, training and sales of topflight dressage horses and have now formed an exciting new collaboration in the United States with Grand Prix dressage rider Jesse Collins.  
Jesse who is based with partner Benjamin Pfabe will provide a point of contact for US buyers, having recently moved to the well-known Arroyo Del Mar stables led by Steffen and Shannon Peters in California.  They bring a wealth of knowledge & experience in training and competing at the highest level with regular clinics across the US.
Elite Ethos
Jesse enjoyed a recent visited the Elite Dressage UK barn and had the opportunity to trial all the horses in training there and better understand the Elite ethos.
"I was so impressed by my time at Elite Dressage. I rode a selection of horses from high quality four-year-olds through to incredible international grand prix horses and I don't think I've come across a more unique dressage concept as Elite Dressage," explained Jesse.  "All the horses were hugely talented, but at the same time happy, sane and sound, as a result of the genuine balanced training programme developed by this team of international riders."
Elite Breeding and Training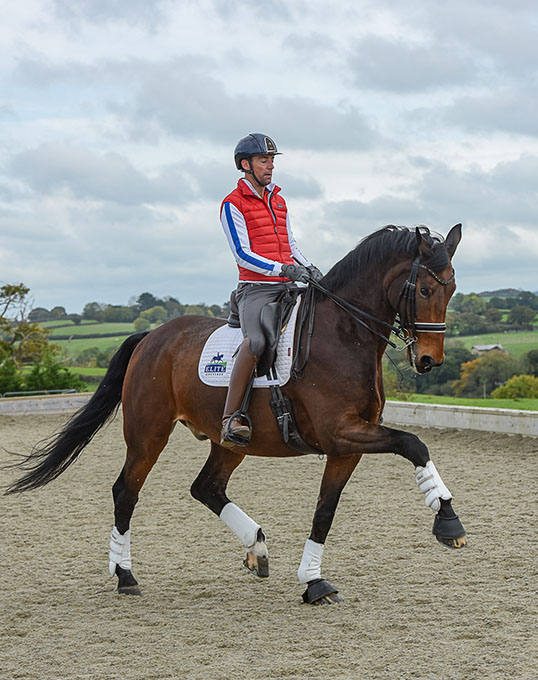 Elite Dressage run a comprehensive breeding and training programme producing generations of top-quality dressage horses from the very best international stallions combined with their own foundational top class competition mares.   On Jesse's visit, he met generations of Elite Dressage horses from foals through to Grand Prix and saw how they are all produced in the most natural way, growing up herds on the Devon hills and continuing their training with international GP rider Anna Ross and her team with a variety of training indoors, outdoors and regular trail rides through the Devon hills.  
"We know it can be a minefield going to Europe to buy dressage horses and possibly not knowing much about the horses you're trying," explained Anna Ross.  "We want to be able to provide a personal service to clients so they can come and try a range of top class horses, and experience not only what they are like to ride, but also see where they grew up and learn all about their parents and siblings too, most of whom we have trained and competed ourselves."
"The natural way that the Elite Dressage team are breeding and bringing up the young horses in the UK is just beautiful to see and really fits with my 'horse friendly' ethos of producing happy and relaxed athletes to compete successfully," said Jesse.  "I'm looking forward to working with Anna and think this will be hugely exciting for my US based clients."
Delighted with Partnership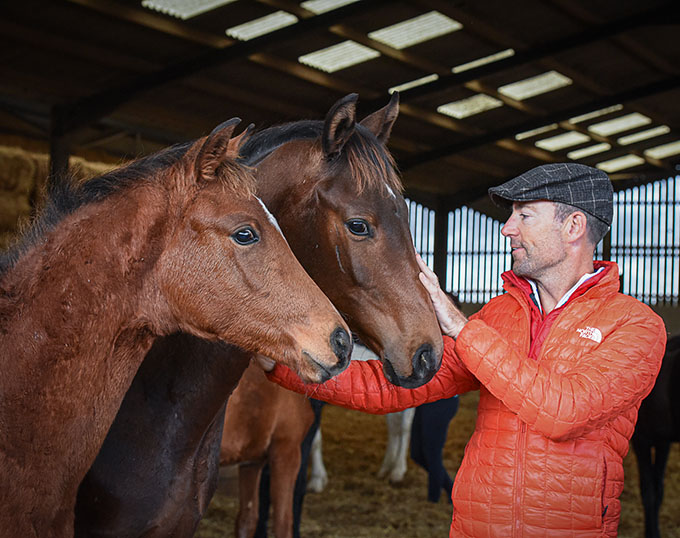 The Elite team are equally delighted to be working with Jesse.  "Having a personal representative in the USA is really important for us.  As we continue to grow our breeding and training facility, we looking forward to placing some of our highest quality horses in the US and working with Jesse to provide a direct point of contact to our stud and training barn in the UK" explained Anna.
The Elite Dressage team have already sold horses to multiple international riders including French national champion and US Para Olympic trainer Michel Assouline, British Grand Prix rider Matt Hicks and to Dutch Olympic rider Diederik Van Silfhout.  This exciting new collaboration will bring some seriously exciting top flight dressage prospects to the US soon.  
For more information, visit www.elitedressagehorses.co.uk
Photos © Tanja Davies