Seat Instruction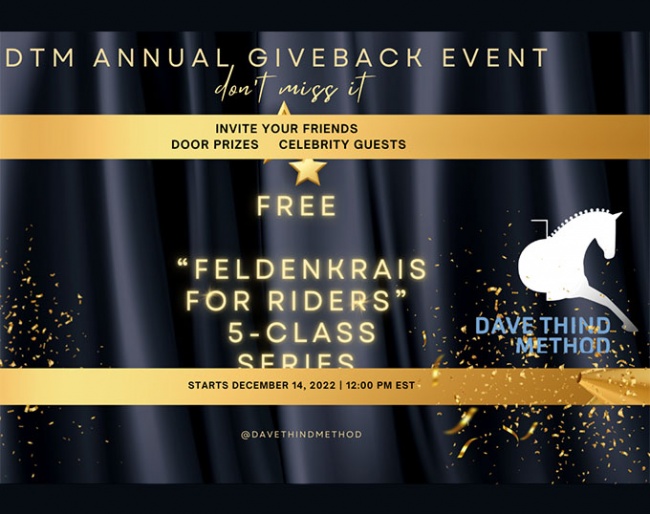 Dave Thind Method TM's Annual "Give Back" Event to Feature Celebrity Drop Ins and Passier Prize Giveaway. 
Internationally renowned biomechanics expert and FEI trainer Dave Thind, founder of Dave Thind Method (DTM), today announced a free series of live Feldenkrais Awareness Through Movement® lessons beginning Wednesday, December 14 on Zoom.
Riders of all disciplines are invited to attend and learn with a community of equestrians worldwide who seek to improve their riding through the exploration of movement.
Celebrity Guest
Adding to the fun, each class will be joined by a celebrity guest who will drop in and take class with participants.
"I've had the opportunity to work with some amazing riders and trainers in both Europe and North America, and I'm thrilled that these friends want to join me in giving back to the dressage community with this fun event," said Thind.
Event sponsor, Passier, will give away a prize at the conclusion of each class. "Passier is passionate about rider education and exceptional saddle design to help us ride our best. I'm so happy they are partnering with us again on this event," added Thind. 
Free 5-Class Series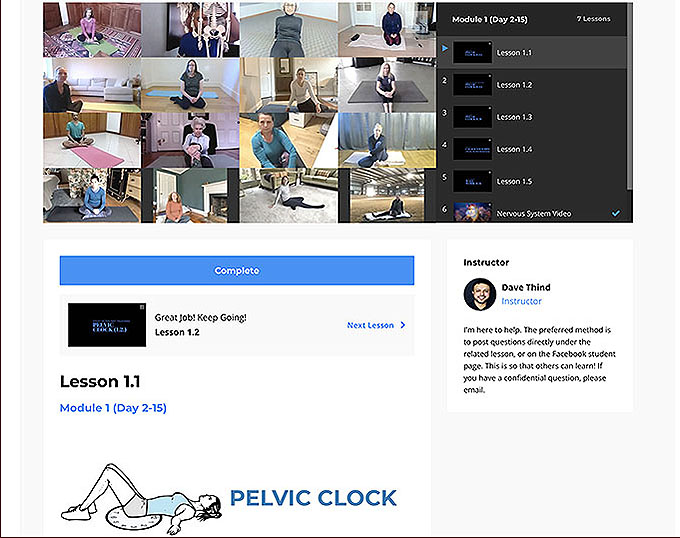 The Free 5-Class Series begins with "Unlock Your Hips and Swing with Your Back" on Wednesday, December 14, 2022 at 12:00 Noon EST ( 9:00 AM Pacific / 17:00 UK / 18:00 Central Europe).
Class meets again on December 28, January 11, January 18 and January 25, also at 12:00 Noon EST (9:00 AM Pacific / 17:00 UK / 18:00 Central Europe). 
To receive the meeting link, please register at https://www.davethindmethod.com/offers/GzxnBdgt.. No purchase is necessary and all are welcome. 
Who is Dave Thind
Dave Thind earned his "Trainer A, F.N." certification in 2007 at the Westphalishe Reit und Fahr Schule and is a Guild Certified Feldenkrais Practitioner®. His students and followers include Olympians, World Cup riders and top FEI competitors as well as Juniors and Adult Amateurs who incorporate movement study to their overall training program.
His popular online course, "60 Days to a Better Dressage Seat," is available for purchase at www.davethindmethod.com. 
Feldenkrais Awareness Through Movement®
Dave Thind Method is the breakthrough combination of Feldenkrais Awareness Through Movement® and the classical German training system that helps riders awaken the body's innate ability to ride softly and with greater feel. Students learn how to release the tension and "over-effort" that blocks the full expression of their horse's scope and movement. For more information visit www.DaveThindMethod.com or Dave Thind Method on Facebook.