Van Olst Sales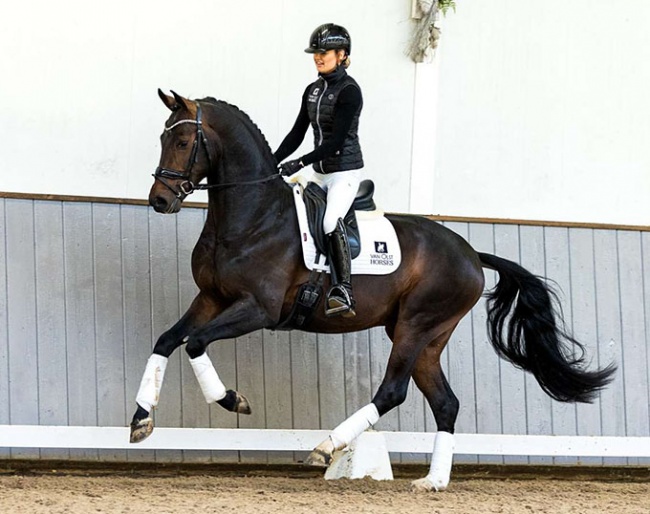 Today, 13 February 2023, is your last day to bid on the fabulous 3 and 4-year old young stars that Van Olst Horses has offered for sale in its online auction "The Young Ones 2023."
The collection includes 11 rising 3-year olds which have just been brought in to start their saddle breaking and first training. Furthermore there is also one 4-year old stallion, licensed in Westfalia, as well as a 4-year old gelding. Both already show their quality under saddle.
Bidding closes at 8:00 PM
The Young Ones
The collection includes 11 carefully selected, rising 3-year old geldings with the best pedigrees as well as two under saddle 4-year old dressage prospects.
This is your chance to purchase a future star sired by a Van Olst stallion and/or carefully reared and handled at the yard in Den Hout, The Netherlands. The full history of these horses is known.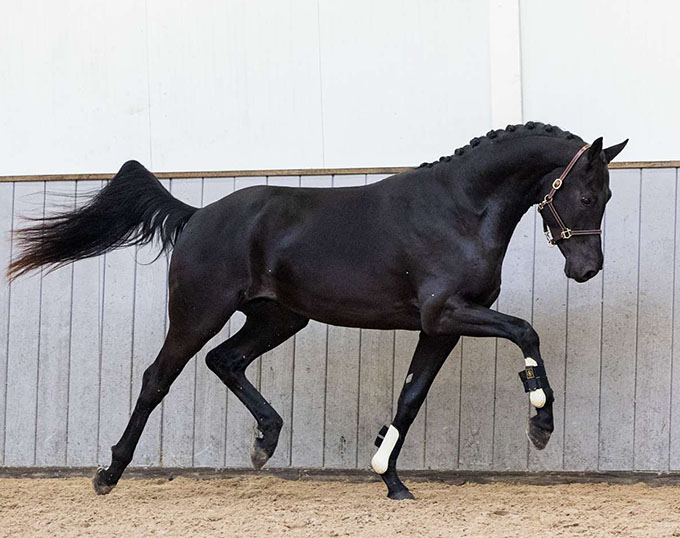 Fabiano (by For Romance x Diamond Hit x Matcho AA) is already Westfalian licensed and the KWPN has invited him for the performance test and still has every opportunity to be approved.  Goliath (by Gladiator x Obelisk x Uniform) is a former NRPS licensed horse with Glamourdale as grandsire. He is now a gelding and ready for a career in sport.
Four of the rising 3-year olds are sired by double young horse world champion Kjento and four are  by Grand Prix world champion Glamourdale. The collection further includes offspring by George Clooney and  Lantanas.
Bid Now!
This is your last chance to secure a star for the future.
Bidding is easy, all you have to do is register online.
For detailed information of each individual horse including vet reports,  contact Van Olst Horses at: