New Zealand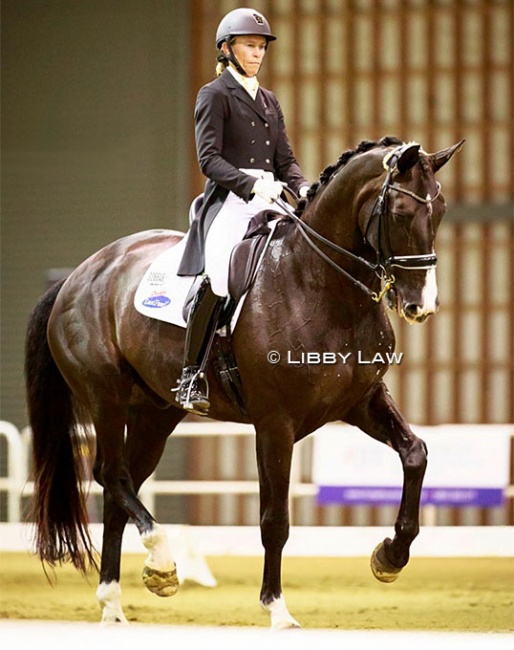 Dressage NZ plans to host the 2023/24 season FEI Pacific League World Cup Final in November 2023 at the ORO Dressage by the Lake Event in collaboration with the world's governing body, the Federation Équestre Internationale.
The Pacific League comprises Australia and New Zealand and the winner of the Freestyle secures a place in the FEI World Cup Final being held in Riyadh (Saudi Arabia) in April 2024, joining riders from the four different leagues across the world.  At the final a maximum of 18 athletes will compete in both the Short Grand Prix and Grand Prix Freestyle to Music
New Zealand last hosted the Pacific League final at Manfeild Park (Feilding) in 2017, when Wendi Williamson and DejaVu MH secured the win and a trip to Omaha USA. 
The 2022/23 Pacific League World Cup Final is being hosted by Willinga Park in Australia in late February 2023 but will not be contested by NZL combinations.
The November 2023 ORO Dressage by the Lake Event runs from 24-26 November at the luxurious setting of Takapoto Estate, owned by Mitch and Kate Plaw, on the edge of Lake Karapiro in the Waipa District of New Zealand
The Plaw family have heavily invested in the development of the stunning grounds, home to Takapoto Estate Showjumping, and is complete with the best arena footing, equipment and facilities for horse and rider. Each Event held at Takapoto brings a taste of Europe to New Zealand.
Dressage was first experienced at Takapoto Estate in May 2021, following the cancellation of the 2021 Bates Dressage National Championships and Land Rover Horse of the Year Show owing to Covid.
Photo © Libby Law
Related Links
Wendi Williamson Earns Ticket to Omaha after 2017 Pacific League World Cup Final Victory
Pacific League World Cup Final Returns to New Zealand with Seven Combinations in the Running