Austria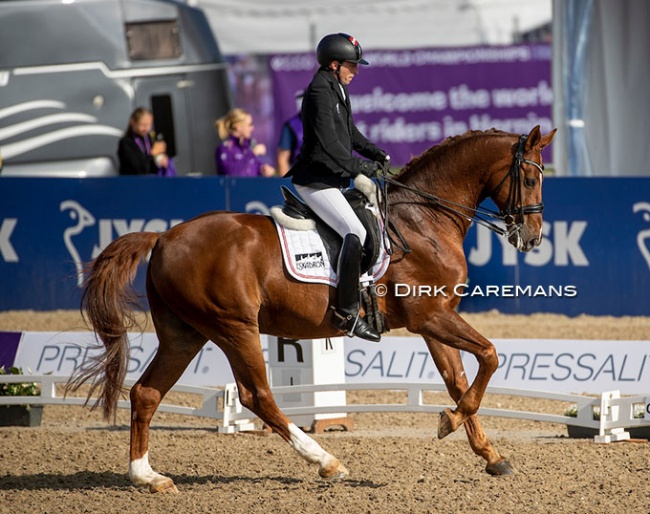 Austrian long-time para dressage rider Bernd Brugger has found a new horse for the future. The Grade IV rider announced the arrival of Sir Rinjio into his barn.
Sir Rinjio is a 7-year old Westfalian gelding by Sir Heinrich x  Florestan I x Delphi. He is bred by Georg Gronebaum in Borgholzhausen, Germany.
Sir Rinjio
Sir Rinjio has no previous show record and was previously owned by a client of Bernd. 
Brugger told Eurodressage that, "after being trained at my stable for a few months, they decided that they want to sell him. Meanwhile I was looking for a young, talented horse to compete the next years and Sir Rinjio is just the perfect match! A very friendly, intelligent horse with a lot of potential."
The 7-year old has no show experience.
"He hasn't been showed at all yet," said Bernd. "We will start this year with national competitions and hopefully he will have his international debut next year."
Para Sport Since 2013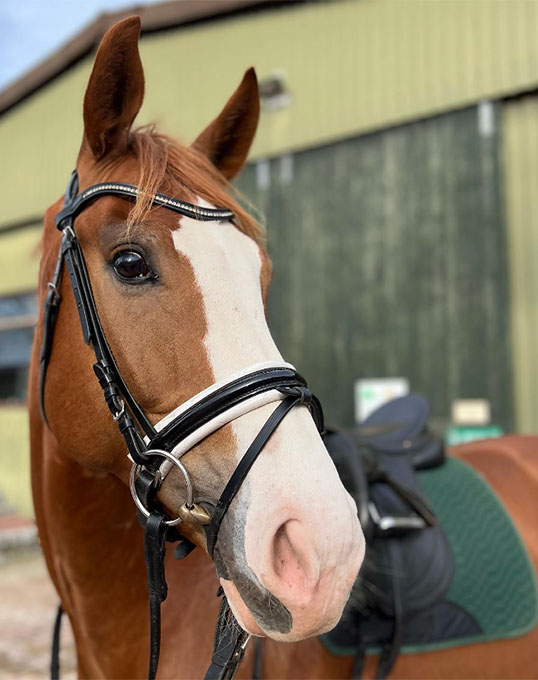 The 43-year old Brugger has been a professional rider from the start of his career. Initially he was trained at the Spanish Riding School, before moving to Germany to work as a rider. In 2004 he returned to Austria and set up his own independent business.
In January 2012 he fell from a horse and became paraplegic due to a shattered cervical vertebra. He was told he would never walk again, but after three months of intensive training and hippotherapy he left the rehabilitation on foot. 
He made his international para debut in Grade III in 2013 on the Oldenburg bred Denigo (by De Niro x Goldstern), who took him to the 20&3 European Para Dressage Championships in Herning, the 2014 World Equestrian Games in Caen and the 2015 Europeans in Deauville. 
Bellagio
In 2017 Brugger moved to Grade IV and made his debut on the Hanoverian gelding Bellagio (by Belissimo M x Davignon). 
He represented Austria at the 2017 and 2019 Europeans, the  2021 Paralympics in Tokyo, and 2022 World Para Championships in Herning
Bellagio is turning 18 this spring.  "Hopefully one day Sir Rinjio will become Bellagio's successor," Brugger stated on Instagram.
Photos © Hippofoto - private