Stallion at Stud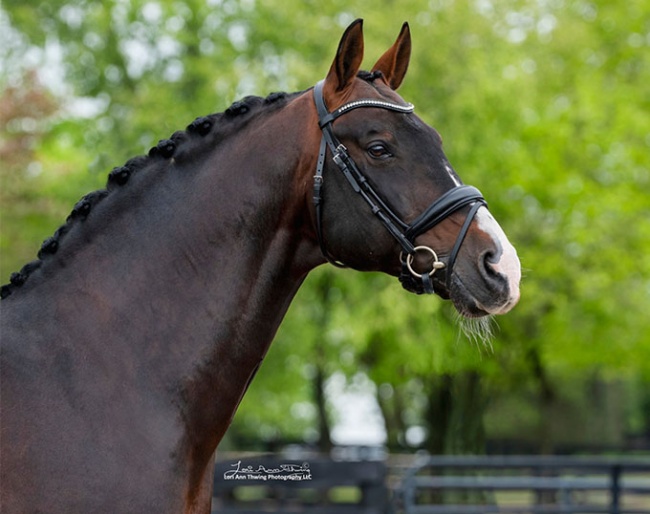 Charlotte Jorst's beloved Nintendo has been made available to North American Breeders for fresh cooled, frozen and seasonal options for 2023!
After an impressive international career in the Grand Prix with his rider and best friend Charlotte, the KWPN bred stallion Nintendo (by Negro x Monaco) has excelled in another equally important career path: creating his legacy.  With career highlights including 25 FEI CDI wins and representing the United States at the FEI World Cup Finals, Nintendo has done it all to an extraordinary standard. Nintendo and Charlotte have enjoyed years of an inspiring competitive career together and have gotten to travel the world as partners.
The Next Generation
As much as Charlotte misses having her heart horse around the barn, she knew that giving North American breeders this opportunity was one that would be immensely helpful for the sport.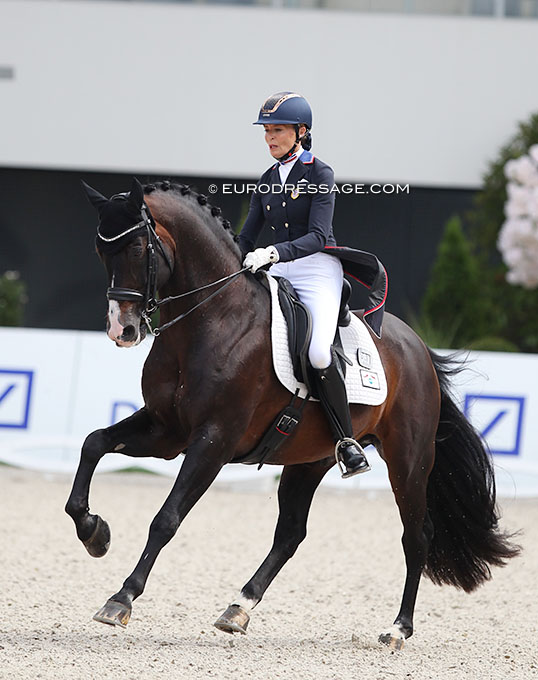 "I love this horse. He's taken me to places I only dreamed about with his quiet intelligence, his way of always having your back, the incredible heart that would carry you through any situation," said Jorst. "I love his zest for life, how he looks forward to every day and I cannot wait for him to give that to all his foals and have so many people feel that! It's amazing. Everyone deserves to have a Nintendo in their life. Everyone deserves to be successful and taken care of."
At Stud at Brass Stables in Kentucky
Charlotte has entrusted Stacy Brass of Brass Stables in the Lexington, Kentucky area to stand Nintendo this year. Stacy is herself a USDF Gold Medalist Grand Prix rider but also an avid breeder with years of experience with stallions.
"I consider it the opportunity of a lifetime to proudly represent Kastel's Nintendo this season," said Brass. "He is one of the kindest stallions I have had the pleasure of working with and his international accomplishments speak for themselves! We have had a wonderful early response to our announcement of him becoming available to the North American market and are looking forward to continuing to work with breeders this season, both with fresh cooled and frozen options."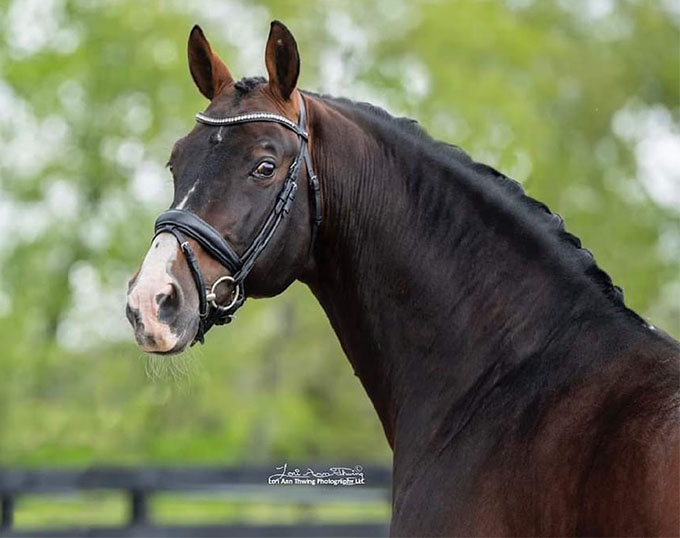 Nintendo has had fabulous reports on the quality of his fresh and frozen semen's total and progressive motility, making it some of the most desirable in the industry.  Brass Stables is collaborating with the world renowned Rood & Riddle Equine Hospital to ensure a professional experience offering the best results possible for breeders.
For more information on securing fresh or frozen breedings to Kastel's Nintendo, please contact