Great Britain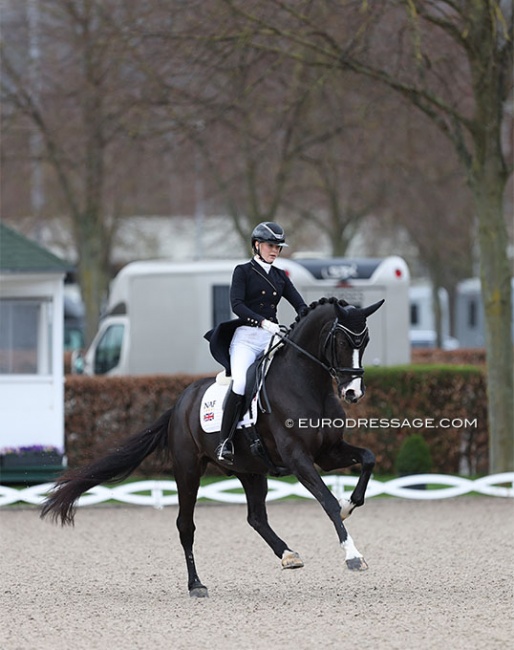 British Dressage has announced the teams that will compete for Team GB at the 2023 European Youth Championships in Le Mans (FRA), Kronberg (GER) and Pilisjaszfalu (HUN) this summer. 
With a successful spring international season complete, the British Dressage U21 Selectors confirmed the combinations selected at Nominated Entry stage to take part in this year's FEI Pony, Junior, and Young Rider European Championships. 
The Young Rider European Championships are the first to take place at Stable Unikornis in Pilisjászfalu, Hungary, on 11–16 July, followed by the Junior European Championships at Kronberg in Germany, on 18–23 July, and finally the Pony European Championships at Le Mans in France, from 24–30 July, concluding a non-stop month of youth championship competition.
Three Riders in Two Teams
These selections are for the purposes of "Nominated Entries" and the final team line-ups will be confirmed at the Definite Entries stage for each of the age categories.
No less than three riders have been nominated on the team in two age categories. Myles Graham, Ruby Hughes, and Isla Sully have each qualified and been selected for teams in two age groups, with the selectors' first and second preference indicated in the lists.
 Riders cannot contest two FEI European Championship age categories in the same calendar year, therefore upon definite entries and declaration of all competing riders for the British teams, Myles, Ruby, and Isla will be withdrawn from their second preference team and replaced by the first named Reserves, in order.
Pre-Training Camp to Determine Final Team Spots
All selected combinations will attend pre-European Championship training camps before beginning their final preparation to fly the flag for Great Britain at a busy summer of continental championship shows. 
No British Children nor Under 25 riders have been selected.  
Young rider Annabella Pidgley has been nominated on the YR team with Espe, although she seemingly pursued a spot on the senior Grand Prix team for the 2023 European Championships in Riesenbeck with her Aachen CDIO team selection.   BD International Director Judy Harvey explained, "once she (Pidgley) has done the trot up in Young Riders (she is no longer eligible for the senior team for 2023)."
The Nominative British Teams 
Pony Riders
Sofia Games on WS Jackson (reserve pony Steendieks Cadillac).
Ella Glennon on Amden Supreme Golden Dancer (palomino gelding, 2016, Dating AT x Scampi, DRP).
Myles Graham on Dresscode Cocktail (dun gelding, Top Carlos Cassini, WESTF) * Selectors' second preference
Abigail Gray on George Clooney B.S (grey gelding, 2011, Caesar 171 x Santano, KWPN). 
The first reserve is Demi Howard-Cartwright on Fin C WE (she will take the team spot if Graham is chosen for the junior team). Second reserve is Isla Sully on Reitland's Don Totilas (* Selectors' second preference). The third reserve is Fleur Pocock on Brouwershaven's Jasper.
Junior Riders
Mette Dahl on Caporal de Massa  
Myles Graham on Nibeley Union Hit * Selectors' first preference
Ruby Hughes on Goldstrike * Selectors' first preference
Isla Sully on Vagabond de Massa  * Selectors' first preference
The first reserve is Sophia Marston on E-mail, the second reserve is Isabella Caldwell on  Don Geniro, the third reserve is Sophie Wallace on First Light.
Young Riders
Ruby Hughes on  World Exclusive * Selectors' second preference
Lily Laughton on Skovborgs Romadinov 
Jessica McConkey on Lady Gaga (reserve horse Wilson Stensvang)
Annabella Pidgley  on Espe 
The first reserve is India Durman-Mills on Escade, the second reserve is Lilah Gibbs on Dude III, the third reserve is Claudia Davis on Fergus RT.
Photo © Astrid Appels
Related Links
Eurodressage Coverage of the European Young Riders/Under 25 Championships
Eurodressage Coverage of the European Children / Junior Riders Championships
Eurodressage Coverage of the European Pony Championships