Grand Prix Sales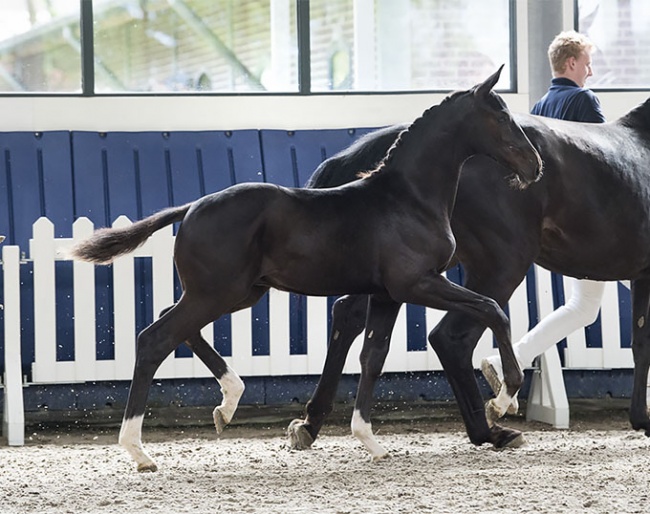 Grand Prix Sales is proud to present a world class collection of jumping and dressage foals. The online auction starts on Monday 19 June at 10.00 AM (jumping foals) and on Wednesday 21 June at 10.00 AM (dressage foals).
View the complete collection here.
Dressage Collection
Top colts by Totilas, Glamourdale, Sir Donnerhall, Las Vegas…
From World Champion Glamourdale we have selected an extraordinary colt TX Texel (Glamourdale x Ferro). Out of the full sister of Rubin Royal and Romanov we have a superbe colt of Sir Donnerhall: Sir Henri II Courtier (Sir Donnerhall x Rohdiamant).
The sons of Totilas and Escaneno are out of one of the best damlines from Germany, namely Sandro Hit and Dante's Junior: Thibault S (Totilas x De Niro) and Escalido JM (Escaneno x Sandro Hit).
The popular stallion Las Vegas has one colt and one filly in our auction. Tesla Coil DSV (Las Vegas x Charmeur) is a superbe colt out the ZZL mare Hestia-Nomia. And so many more as example a grandson of the famous Dutch Champion Zhara-Obertje!
Fillies by Glamourdale, Mowgli, Las Vegas & Indian Rock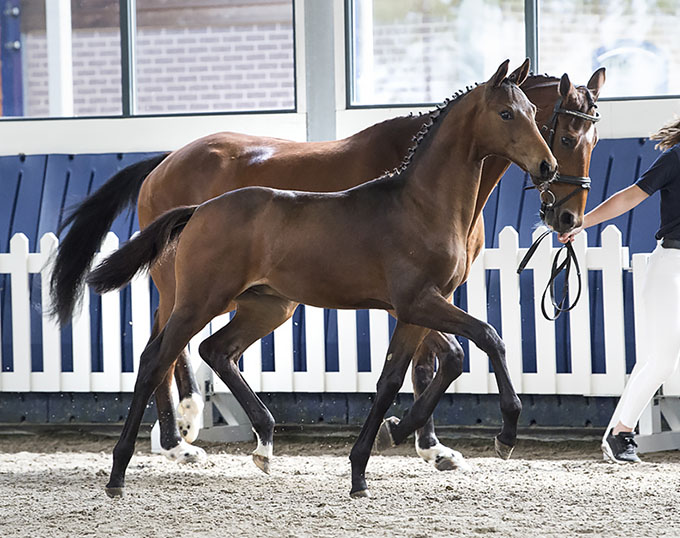 Again from the World Champion Glamourdale we selected a beautiful good moving filly: Twinkle Nieta (Glamourdale x Fellini).
From Las Vegas we have a gorgeous filly: ToiToiToi Strona (Las Vegas x Franklin) out of the dam line of Grand Prix stallion Eye Catcher and a lot of dressage horses. A pretty filly of Mowgli and an interesting WFFS-free daughter of Grand Prix Stallion Indian Rock!
Online bidding
As of 19 June (jumping foals) and 21 June (dressage foals) at 10.00 am (CEST) bidding is open.
Before bidding you need to register (for free) on our website first.
Detailed information of all foals including videos, pedigrees and veterinary report are published on www.grandprixsales.nl